Dua Lipa is keeping the Future Nostalgia coming all year long.
After dropping her Album of the Year contender and supplying the superstar-filled Club Future Nostalgia remix album in August, the 25-year-old pop superstar, affectionately also known as Miss Dula Peep, returns this Friday (October 2) with The Levitating Experience.
Sure, "Levitating" already got the remix, video and accidental album art leak treatment once with Madonna and Missy "Actually Showed Up for the Music Video" Elliott. But why stop now?
This time teaming up with DaBaby, Dua's blasting off into space, courtesy of the not-yet-banned TikTok, for a second go-around of the Future Nostalgia bop…and it appears a fierce new music video is on the way, too.
"The Levitating Experience will transport you to the intergalactic dance floor in the stars. Boarding on the 2nd of October, when a portal will appear in your world, providing a gateway to the levitator. Don't be afraid. Go towards the light. You may feel a slight tickle as you enter the mist. Don't be alarmed: it's all part of the fun," Dua announced in an exciting teaser video, providing just a hint of what looks like an intergalactic Tower of Terror-gone-disco experience.
It looks like fun, indeed – and that's not all!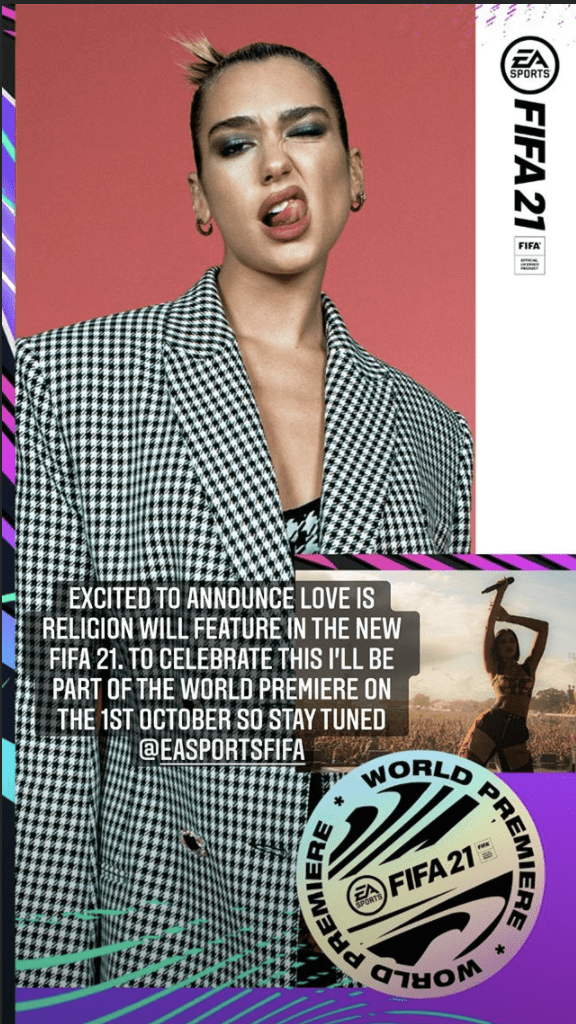 "Love Is Religion," one of the newer Future Nostalgia additions and major standouts of the remix album, is getting some virtual love – and hopefully its own single treatment someday soon, too.
"Excited to announce 'Love Is Religion' will featured in the new FIFA 21. To celebrate this, I'll be part of the world premiere on the 1st October, so stay tuned," she announced on her Instagram Story that same day.
As always in the world of Future Nostalgia, there's always more to see and Dua just around the corner.
The Future Nostalgia limited LP is available now.
This album is featured on the MuuTunes Spotify playlist.

You can also subscribe to MuuTunes on Apple Music.