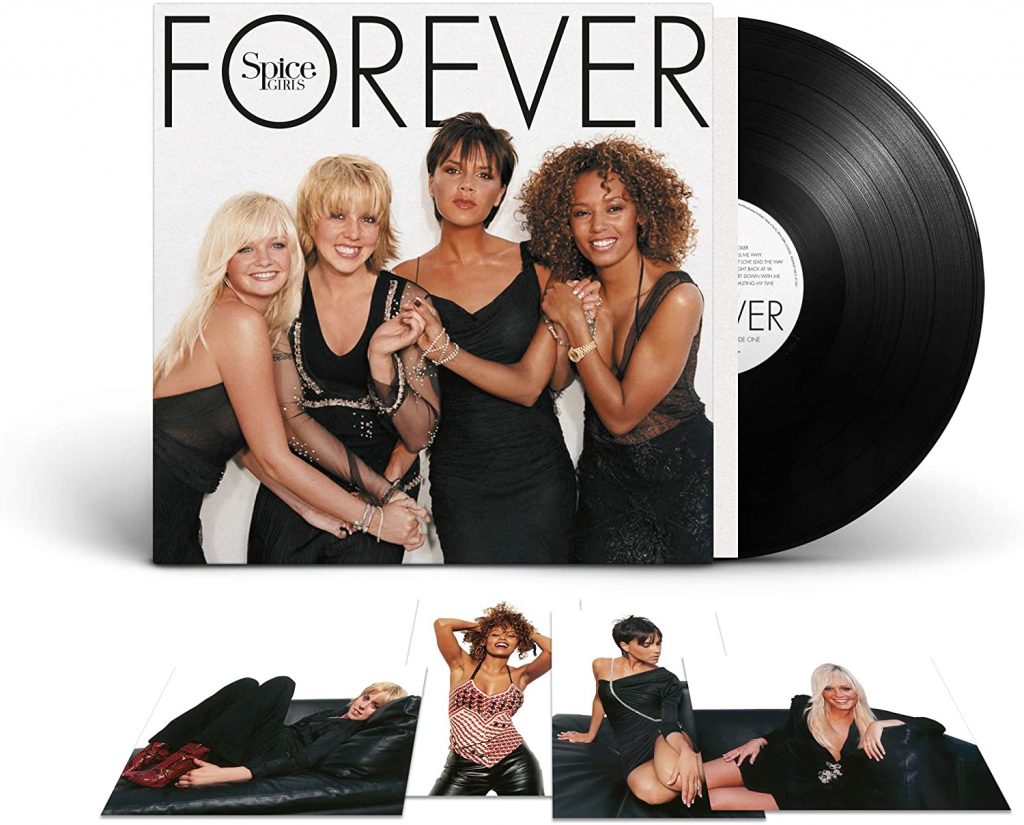 "I wanna make you holler…"
The Spice Girls, an obscure indie speed metal quintet-turned-quartet-turned-quintet from the '90s, are doing something exciting with their back catalog…and continuing to work around a reliably unwilling Victoria Beckham.
Once upon a time, a certain member of the group decided she wanted the world to Look (Solely) At Her, resulting in one of the most shocking, sudden departure announcements in pop culture history.
For those of us who learned of the news on the radio while driving in to school the next morning, we are still healing.
In any case, four-fifths of the Spices (the power of four, needs one girl more…) soldiered on through the trauma anyway with the release of their third and final studio album, Forever, in 2000.
Hoping to showcase a more grown-n-sexy side of themselves, as opposed to their effervescent sound of their bubblegum pop roots, the girls enlisted American producers like Rodney "Darkchild" Jerkins, LaShawn Daniels, Harvey Mason Jr. and the legendary Jimmy Jam & Terry Lewis to Let Love Lead the Way with a more hip, R&B-leaning sound.
Although the album's more Serious Faced intentions and copious slow jams were met with mixed critical response, as well as a (relatively) more muted general public reception, Forever is still good, and a perfect time capsule of turn-of-the-millennium pop.
It brought us "Holler," most importantly, which remains one of the fiercest things that the Spice Girls have ever done (challah, challah!), as well as solid grooves like "Tell Me Why," "Wasting My Time," "Get Down With Me," and the excellent "If You Wanna Have Some Fun," ("wink wink, nudge nudge, tell me: do you like the rude stuff?" remains a top-tier lyric), as well as the still absolutely triggering sign-off ballad, "Goodbye."
Twenty years later, Forever is now getting the respect it deserves in the form of a re-release, for the first time on vinyl.
"We're excited to announce that we're re-releasing 'Forever' for the first time on vinyl on 20th November 2020! Our platinum selling album, which features the UK No.1 hit 'Goodbye' as well as the double A-sided single 'Holler' and 'Let Love Lead The Way', will be released on a 180g heavyweight vinyl. Originally released in November 2000, the vinyl will feature a gatefold sleeve, four collectable art prints and artwork specially re-created for this vinyl release, making it the ultimate collectable for any Spice Girls fan," the Spices announced on Monday (September 21).
If you too would like to own this piece of pop history in 12″ form, the vinyl pressing is now available to pre-order at Amazon.
Oh, and one more thing: get well soon, Geri.