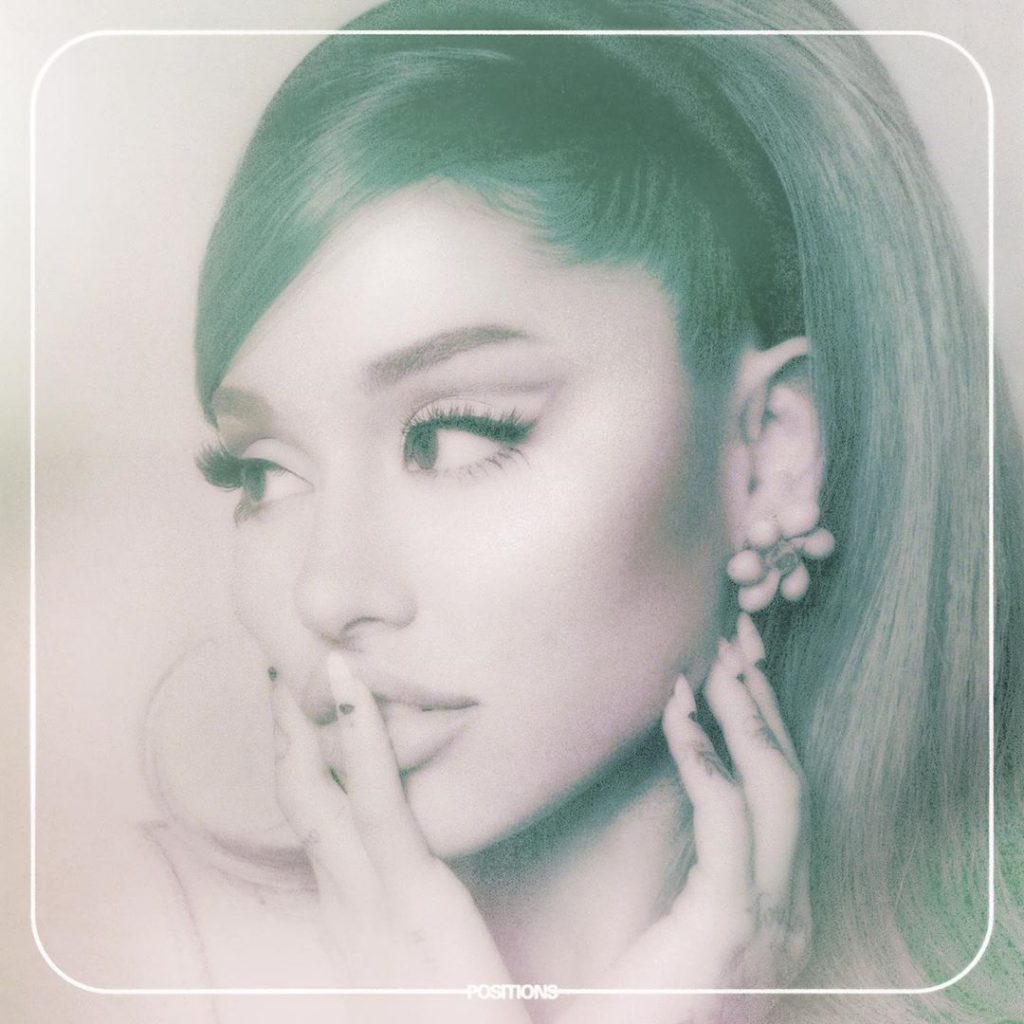 "You might need a seatbelt when I ride it…"
Ariʸᵘʰna Grande is in the mood.
As arguably the reigning pop "It" girl of the moment, the "Break Free" singer is plenty confident in her skills, even if she doesn't always necessarily seem to feel comfortable with the idea of holding that position on the throne. (Seriously, she wants Rihanna to take back that all-time streaming record soon.) She's also expressed hesitance to declare her albums as "eras" – she's much more into a go-with-the-flow, release-while-it's-fresh kind of vibe.
When she's ready, she's ready.
And as of Friday (October 30), Ariana's found herself assuming the positions on her abruptly-dropped sixth studio album, a record that continues a streak of albums shying away from the more straightforward balladry and the uptempo pop hits of her earliest records, finding her slipping into something more R&B-laced and trap-tinged in the same vein as her last two lowercase records, thank u, next and sweetener.
This album, however, as opposed to the prior album and its endlessly buzzed-about, highly personal kiss-off of a title track, is much more steeped in horniness…much to the chagrin of weird, virgin Stan Twitter, including the bouncy plea to take the pipe all night, "34+35," which is bound to stand out as an early favorite upon first play.
"Can you stay up all night? Fuck me 'til the daylight? 34, 35?" she woozily whispers as she dreams of hitting all the right spots. As for the meaning behind the title? Well. It's not that deep. Do the math! Does she need to spell it out for you?
"Means I wanna 69 with you…nooo shit. Math class, never was good," she teases in the song's closing seconds.
Almost everywhere you look and listen, the 27-year-old pint-sized vocal powerhouse is hungering for some adult fun on positions, helmed alongside an array of heavyweight co-writers including Tayla Parx, Priscilla Renea, Nija Charles and Victoria Monét, as well as a whole slew of producers, including TBHits, The Rascals, Murda Beatz, Scott Storch ("Scott Storch…") and Mr. Franks.
"Don't you be scared to run your hands through my hair 'cause that's why it's there," she assures on the jazzy invitation to some follicle foreplay on "my hair," cutting straight to the chase on the melodic "nasty" one track later: "Swear it's just right for ya / Like this pussy designed for ya…don't want to wait on it, tonight I wanna get nasty," she happily coos.
Like one of her own idols Madonna, Ari's an empowered, sex-positive queen in her own right, and this album unabashedly explores the ins and outs of her urges.
"Hard to think when I'm under you / Tell you all of my dirty truths / No shit, got me right where you want me," she sings on the Ryan Tedder co-penned "obvious." The album's title track, switchin' #vers anthem "positions," certainly slips in nicely between all the bumping and grinding – with what fans suspect to be a subtle bit of shade at the start of the song: "I'm just hopin' I don't re…peat history." A Pete Davidson reference, perhaps?
It's not all one midtempo bedroom romp: although by no means a complete dive onto the dance floor, Ari does somewhat flirt with the current disco revival on the standout thumper "motive" with Doja Cat, who has consistently dominated the year.
"Baby tell me, what's your motive?" she questions on the thumping chorus.
She keeps the mirrorball subtly spinning on "Love Language," another addition to the grand collection of odes to cunning linguists, providing just a touch of Donna Summer-y orgasmic purrs and coos above sexy strings.
"Baby, pardon my French, but could you speak in tongues? / Never lost in translation 'cause you know what I want, boy / Treat it just like Givenchy, it's expensive to taste / Ain't no need to remind ya it's AG in your face" she teases in sheer ecstasy.
Even when she's not singing about sex, she still makes a kiss-off sound sweet: "Shut u-uh-uh-uhhhhp" she angelically croons off the top of the album, kissing off her haters with a confident statement of self above plucking strings.
She reunites with her "Love Me Harder" partner The Weeknd on the slow burner "Off the Table," bringing SZA and Janet Jackson vibes to mind as she wonders if love is completely off the table, after all, as the two gradually build and build to belting dimensions across a late night production.
Deeper in, she teams up with Ty Dolla $ign on the alluring "Safety Net," falling head-over-feels into a new romance: "I never been this scared before, feelings I just cant ignore / Don't know if I should fight or flight, but I don't mind," she surrenders on the slinky and hypnotic track, providing hints of Tinashe, as she also does on "west side."
When Ari's not feeling up on others, she's feeling herself. And if The Secret needed an accompanying theme song, "just like magic" would top the list of candidates.
"Good karma, my aesthetic / Keep my conscience clear, that's why I'm so magnetic / Manifest it, I finessed it, take my pen and write some love letters to Heaven," she confidently declares on the space-y ode to the power of positive thinking. As it turns out, it still feels so good to be so young and have this fun and be successful. Must be nice!
positions feels thematically light almost the whole way through – at least, until the very end.
At the risk of fueling tired stan wars, it's impossible to deny that closing track "pov" brings her possibly-maybe collaborator Mariah Carey to mind, from the whisper-smooth-to-soaring delivery to the heaven-sent backing vocals.
It's also one of the most vulnerable songs on the record, lyrically speaking: "You love my lips 'cause they say the things we've always been afraid of / I can feel it startin' to subside, learnin' to believe in what is mine," she proclaims. After all the euphoric kissing and touching throughout, it's a solid and grounding way to bring the record to a close.
Positions is a smooth and sensual ride (if short – most of these tracks don't even meet the 3-minute mark), full of on-trend production and fun, frisky references and come-ons. That impressive voice reliably comes through – whether supplying buttery-smooth, whisper-soft, enunciation-free mumblings or going all in for those whistle notes – and there are ample earworm melodies to keep many of the record's moments lodged in the brain, even if it might not reach the highest heights of records past.
Those hoping to hear some sort of spectacularly different sonic progression past what she's delivered in recent years might not be particularly blown away the album, which is more than fine with chilling out and having fun in bed all day. Then again, given this year (let alone everything Ariana's personally dealt with in years past), that doesn't sound like a bad idea at all.
Ariana's down, like six thirty. Are you?





positions was released on October 30.
This album is featured on the MuuTunes Spotify playlist. Subscribe!
You can also subscribe to MuuTunes on Apple Music.
Photo credit: Dave Meyers