Chung Ha hasn't missed a step yet.
After setting social media ablaze earlier this year with her voguing triumph "Stay Tonight" and feeling her Midsommar matador fantasy with "Play," the 24-year-old Dallas-raised I.O.I. girl group member-turned-solo star is back with yet another offering of fierce footwork atop a thick bassline and dazzling beats, this time in collaboration with producer and remix extraordinaire, DJ R3HAB.
"Dream of You," out Friday (November 26), is an all-English production, and comes just after news broke of Chung Ha inking a record deal with 88rising in the hopes of expanding into the West after already establishing herself as a South Korean success. And at a time when more international acts than ever are breaking through the Billboard charts, the odds are certainly in Chung Ha's favor.
As always, the uptempo production provides plenty of opportunity for Chung Ha to serve up plenty of impressive moves and ample armography, equipped with an instant earworm of a chorus and some rather seductive, sassy lyricism.
"I can't stand that you might be in someone's bed with some — that you just met all over you," she vents off the top of the tempting track – quite an opening statement. Later on, she boldly lays the offer on thick, as if anyone would actually need convincing to spend the night and Stay Tonight with Chung Ha: "Park the car and come on in / I got whisky, I got gin and lingerie." Damn.
The accompanying NOVVKIM-directed performance video is yet another dazzling display of Chung Ha's talent and beauty. She's truly a dancing queen, bringing the best of BoA to mind – especially once those hats come into play as she transitions into her sheer sparkly bodysuit number before thoroughly sealing the deal in her suit and tie.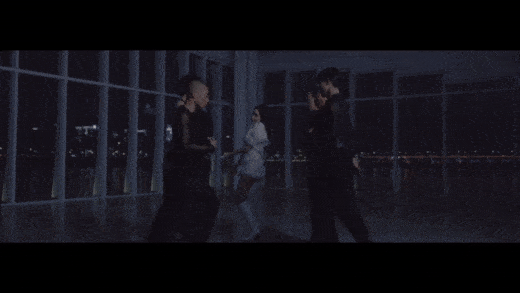 I mean.
"It was an honor to be able to work with the world-renowned DJ R3HAB. I was able to grow from the experience. Through 'Dream of You' I've been able to meet and work with great people. I hope to collaborate again with various artists in the future," Chung Ha says of the collaboration.
"I've always been amazed by K-Pop and have wanted to dip my toes in the genre for a long time. Chung Ha is a pioneer in this field and I'm so happy she reached out. I love how we combined our musical worlds into a record that is upbeat and danceable," added R3HAB.
"Dream of You" also comes ahead of Chung Ha's (very cool-titled) debut studio album QUERENCIA, due out on January 4.
Crossover success is always an incredibly exciting prospect for our beloved international acts, even though it is a notoriously difficult feat. And while she certainly doesn't need the acclaim from Western audiences, seeing a deserving talent like Chung Ha return to America and become a stateside superstar would be…well, a dream.
This song is featured on the MuuTunes Spotify playlist.
You can also subscribe to MuuTunes on Apple Music.
Photo credit: MNH Entertainment / 88rising