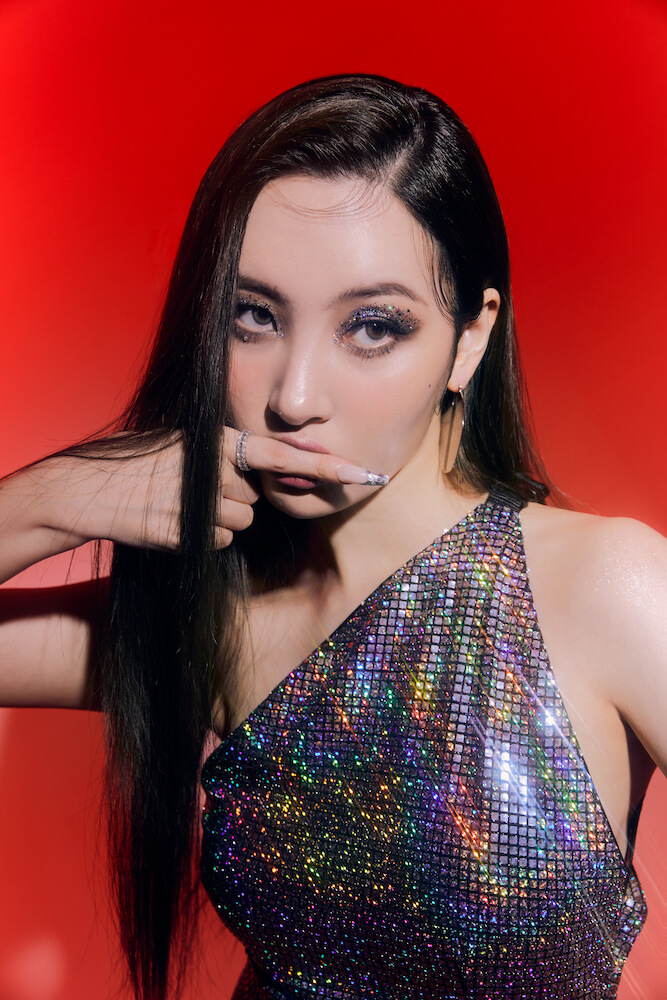 "I wanted to show people that I can overcome anything, even if it takes some time."
SUNMI debuted as a member of the Wonder Girls in 2007, a girl group that – aside from amassing a string of hits over the years – became the first Korean act ever to appear on the U.S. Billboard Hot 100 with "Nobody" in 2009.
It's a feat that cemented the then barely 17-year-old idol's name in the pop history books forever. And yet, she was still only just getting started.
After briefly leaving the group to pursue her studies in 2010, she returned with her successful first step as a soloist with her debut EP in 2014, including her first solo hits, "24 Hours," and the title track, "Full Moon."
She would eventually reunite with the girl group for their long-awaited comeback, making an all-too-brief transformation into an '80s-style retro band for the (still incredible) 2015 Wonder Girls record, REBOOT. The project found the members actively participating in the songwriting process, and provided SUNMI with the confidence to start putting a personal touch on her own music moving forward.
The Wonder Girls, as is sadly the case with most girl groups, disbanded soon after their comeback, and SUNMI went solo once again, this time with "Gashina" in 2017.
Almost instantly, SUNMI established herself as a unique, singular voice in the industry – an impressive feat, especially in a climate largely dominated by girl groups and boy bands.
Her eccentric visuals, emotionally complex lyrical themes, fiercely expressive (and, at times, wondrously wacky) choreography, and of course, her sonic brand of "SUNMI-Pop," inspired by nostalgic elements of disco, electronica and city-pop, solidified her as a top solo act in Korea.
She went on to release smash after smash over the years, growing increasingly involved in the songwriting and production of her music with releases like "Heroine," "Siren," "Noir" and "pporappippam," leading up to last year's "You Can't Sit With Us," off of her latest mini-album, 1/6.
Having attained the status of a veteran in a relentless revolving door of an industry, in which staying power is an increasingly rare trait, the now 29-year-old superstar has more recently assumed the role of a mentor, appearing as a judge ("Master") on last year's Girls Planet 999, the survival competition series in which she helped to whittle down a group of 99 hopefuls into the newest 9-member troupe on the scene, KEP1ER.
And when she's not busy molding future generations of pop superstars, she's continuing to blaze her own path.
For her first release of 2022, the K-pop titan partnered with Spotify as part of their EQUAL initiative in celebration of International Women's Day to release "Oh Sorry Ya," the first song SUNMI's composed with a team of solely women, alongside English production duo LYRE.
Thematically, it's a continuation of her soul-baring English-language cut "Borderline," which was released shortly after disclosing her borderline personality disorder diagnosis on national television in 2020. She describes it as a conversation between the "Old SUNMI" and the "New SUNMI," honoring her own personal growth, from the hurt girl she once was to the resilient superstar that she is today.
I had the honor of speaking with SUNMI upon the release of "Oh Sorry Ya" to discuss the song, her boundary-breaking legacy, both as part of a girl group and as a solo star, her lasting impact on the K-pop industry and beyond, and what's still to come.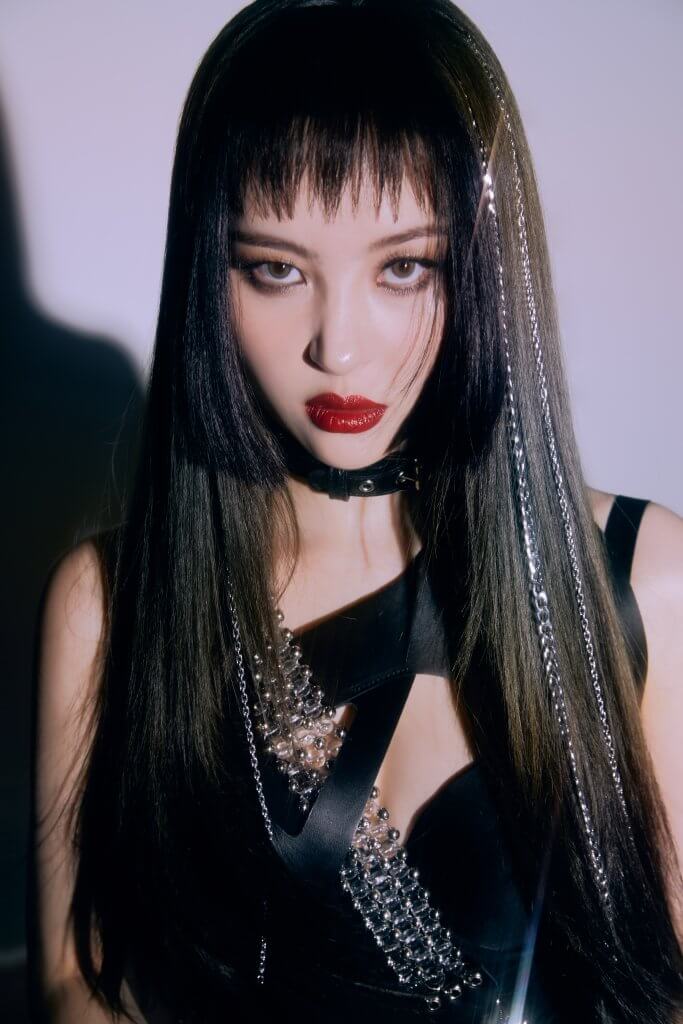 "Oh Sorry Ya" is your first release of 2022. Can you talk about the meaning behind the song?
Everyone has their own painful memories and scars. However, through this song, I wanted to tell you that you've become much stronger and more resilient while overcoming those barriers.
You describe it as a continuation of your English track "Borderline," and a conversation between "Old SUNMI" and "New SUNMI."
I wondered in what situation I could say "Oh, Sorry Ya." Suddenly I thought about saying sorry to SUNMI in the lyrics of "Borderline." "New SUNMI" is no longer sick because of "Old SUNMI." No matter how much "Old SUNMI" tries to hurt, "New SUNMI" has become much stronger.
It's also your first song composed by only women. How was the song's creation process?
The process of finding all-female teams was difficult. Other than that, everything else was very easy. Although we were far away and didn't even get a chance to see each other, we were very considerate, so everything worked out well.
"Oh Sorry Ya" is part of Spotify's EQUAL Initiative. What does it mean to be involved in that initiative?
First of all, I'm really grateful to Spotify for proposing this project that focuses on producer SUNMI. This is already my second participation in the EQUAL project. I usually make a strong impression as a performer, but Spotify is always more curious about my music. It's such an honor for me.
"Borderline" came during Mnet's Running Girls, when you very bravely opened up about being diagnosed with borderline personality disorder in 2020. Mental health is still very stigmatized across the world. Why did you decide to go public, and what happened after it became international news? Was it a positive experience?
I was able to take courage because I wanted to show people that I can overcome anything, even if it takes some time. That's why I released "Borderline." I hope many people listen to this song so that they can share their pain and sympathize with each other. It could've been a reckless decision to reveal my weaknesses. However, because I overcame all the process and pain, it was no longer my weakness, and I was able to speak out.
How did the pandemic affect your experience as an artist? Has it affected your new music?
As a singer who gets a lot of energy by communicating with fans on the stage, the pandemic was totally a darkness. I wonder what it means to sing and dance on an empty stage without fans. The communication breakdown due to the pandemic, however, gave me a new experience, such as the Metaverse. Although it's not as real as the actual energy and atmosphere, it was a completely different type of experience where I could interact with my fans through music.
Ever since your first solo debut, you have created a very distinct style of music, where all your releases sound like SUNMI songs. Not many artists have that. That is very unique to you. How would you describe the "SUNMI-pop" sound?
When I make my own music, I get inspired from the old music that I've admired and been impressed with. That's why my music seems to have a strong retro mood. My music is characterized by dealing with complex emotions. It's double-sided; sad but exciting, and exciting but sad at the same time.
City-pop/retro disco also feels like a big part of the "Sunmi-pop" sound. Are there any new artists or genres influencing your current music?
Hybrid pop and hyper pop genres are new to me these days. It's very interesting that completely different compositions and genres come together to make one and only kind of music.
Your songs deal with very complex emotions, and you can really feel that you are heavily involved in the creative process for your releases. Your personality comes through in the music. By REBOOT in 2015, you started to appear as the lyricist and songwriter on almost all the songs. Can you talk about why it was important to you?
Thanks to the experience that I participated in the album REBOOT as a lyricist and songwriter, I now became a solo artist, SUNMI, with a very clear color. Because I've been practicing looking into my own sensitivity, emotions, and stories, my character, SUNMI as a solo artist, could be clarified today.
Your last release, "You Can't Sit With Us," featured a fight with zombies in the music video. It is said you trained with the Train to Busan stunt coordinator. What was the experience like? Would you ever act in a horror movie?
It was my first time acting a stunt, so there were many difficulties when training. However, other actors and I worked well together, so I was able to perform well without injury. Horror movies are good, but I want to try action movies. Haha.
Your dance routines are also very memorable. What do you look for when you're creating choreography for your songs?
I try to make choreography easy and direct enough for people to understand what it means even if the language is different.
How do you feel about the Wonder Girls' impact on expanding K-pop into the West?
About a decade has passed since I made a huge challenge in the U.S. as a member of Wonder Girls, and so many things have changed. At that time, people barely knew where Korea was located and even what K-POP was. However, it's a totally different story now. Not only BTS, but also many K-POP artists are loved all over the world, and many people have become used to consuming not only K-POP itself, but also other Korean content. That's really amazing.
You've had girl group experience, and solo experience. Is it more difficult to be a solo artist in the K-pop industry?
I can't say which one is more difficult. But working in a group and as a solo seem to be a little different in areas. For the group, there are many members, and each individual has a relatively short amount of time to be seen on the screen. On the other hand, as a solo, there's only me for the whole four minutes on the screen. Since every moment and movement is captured, it's hard to captivate the audience if I don't excel at first.
You are an icon in the K-pop industry, and helped other artists pave the way, including your participation in Girls Planet 999 last year, where you helped to put together KEP1ER. What was the experience of doing that show?
The responsibilities weigh heavily on me as a master. I knew each of their dreams was so precious, so I had mixed emotions every time. Also, it was a chance for me to look back on my career. I thought I should be a good example / role model for the girls.
Did you give any advice to the KEP1ER girls for their debut as a group?
Rather than advice, I told them to take care of their health. I knew how rapidly the system was running without a break, and the girls seemed to have gone through a really rough time both physically and mentally. I told them, "Let's meet on the stage later not as a master, but as a reliable colleague, sister or singer."
You also collaborated with Ed Sheeran and Jessi on a remix of "Shivers," introducing yourself to even more people in the West. How did that come about, and what was the experience like?
Warner Music Korea offered me to be part of Ed Sheeran's Korean remix of "Shivers." I couldn't believe it at first because it's Ed Sheeran! I thought it's such a wonderful opportunity. It was a more meaningful experience because I worked with my beloved artist, Jessi.
So many rookies cover your songs over the years, including a member of the new group NMIXX. How does that make you feel? Do you have any favorite covers of your music?
Every time I watch the covers, I think this female solo artist, SUNMI, should continue to grow and be a good role model for those friends. So many rookies have covered my songs, and I can't pick one because every single cover was amazing. "Full Moon" by Sullyoon from NMIXX was so cool, and "Full Moon" by Aisha from EVERGLOW was really impressive.
You also did your first online concert in 2021. Will you be touring again in the future?
I'm planning for my second world tour in the second half of the year.
Are you currently working on a new record?
Since I'm planning for my tour, I might release one more song before the tour.
Your 2019 SUNMI THE 1ST WORLD TOUR [WARNING] was incredible – I was at the New York City show. It was an amazing performance. What was the most interesting or wildest experience you had abroad during that tour?
It was absolutely a shocking and magnificent experience that people in different languages and nations sing along to my songs in Korean. There were also many fans who came to my show with the same outfit and makeup as mine. I always get goosebumps every time they call my name.
If you had the chance to debut again as a solo artist in 2022, would you do anything differently?
I want to try rock. It's not common for female singers to sing and play the bass at the same time. Haha.