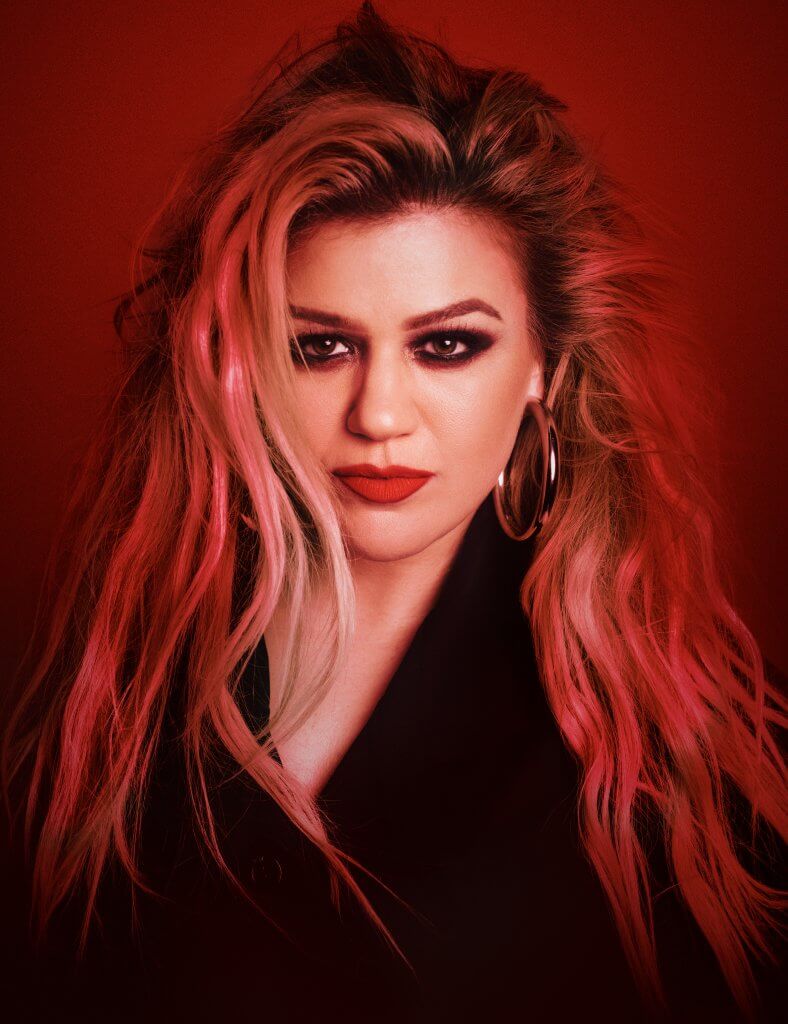 There is a reason Kelly Clarkson was, is, and forever will be our One True Idol™.
Give her a song – any song, across any genre – and she'll absolutely nail it, regularly running laps around the original version with those signature pipes.
Kellyoke is an almost daily 2-minute saving grace in these Unprecedented Times and, especially if you're a LGBT of a Certain Age, you'll no doubt be well familiar with the tradition, which has been going strong since 2019.
Here's how it works: Kelly opens her critically acclaimed, soon-to-be-taking-over-Ellen DeGeneres'-daytime-spot The Kelly Clarkson Show with a rousing rendition of a song, new or old, alongside her band Y'all. Then it does the rounds on social media, and everyone quote-tweets and comments on how incredible it is, and how she should really do an album of all these amazing covers.
And so, she finally has. Sort of.
Kellyoke is the abridged answer to stan demands, a 6-track EP arriving on June 9 featuring assorted covers from the "You Thought Wrong (feat. Tamyra Gray)" powerhouse.
Yes, it's not nearly enough songs – and at this point, with over 500 songs (!) covered, she could and should have a 50 CD set. But it is something.
Among the covers featured are the EP's lead single, her take on Billie Eilish's jagged hit "Happier Than Ever," which went particularly viral last year – not only because it was fucking great, but because of the particularly pointed tone and timing amid the Breakaway belter's divorce.
Like the original, the full version takes its sweet time to get to that fiery finale across a misleadingly gentle and dreamy piano melody. As the track makes its twisted turn, she put a little personalized spice into her rendition, as she did live ("I get it, you hate this city…"), and even turns it up a notch ("I don't talk shit about you on the Internet..yet"), suggesting that "Very Honest" divorce record is going swimmingly.
As for hearing Kelly Clarkson wail expletives aplenty for two minutes straight? And that unbelievably satisfying "Just fucking leave me alone"? This is pure, disillusioned, burn-it-all-down My December-style catharsis, and her voice sounds as unbelievable as ever. Cry, scream, yell, repeat.
Elsewhere on the EP, she's covered The Weeknd, Radiohead, Linda Ronstadt and Shaed.
Fellow Clarkstans who also played that dinky pre-Idol demo on their Zunes/iPods on solid loop for years will be pleased to see her updated take on Whitney Houston's "Queen of the Night," which clearly remains one of her favorites.
"Music is in the DNA of everything I do, so when The Kelly Clarkson Show started we knew it was the perfect way to kick off every episode," Kelly says.
"Over 500 songs later, and we're still not running out of amazing artists to pay tribute to. Picking just six was near-impossible, but these songs have been some of my favorites. Thanks for singing along with me y'all!"
The complaints will undoubtedly be fast and frequent regarding all of the songs that didn't make the cut, but we should be endlessly grateful nonetheless that she managed to squeeze in some additional recording studio time in between KC9 and her 500 TV show responsibilities and myriad hosting gigs to produce studio versions of some of these amazing live renditions.
And here's what else is coming…
Kellyoke
1. "Blue Bayou" (by Linda Ronstadt)
2. "Call Out My Name" (by The Weeknd)
3. "Happier Than Ever" (by Billie Eilish)
4. "Queen Of The Night" (by Whitney Houston)
5. "Trampoline" (by Shaed)
6. "Fake Plastic Trees" (by Radiohead)