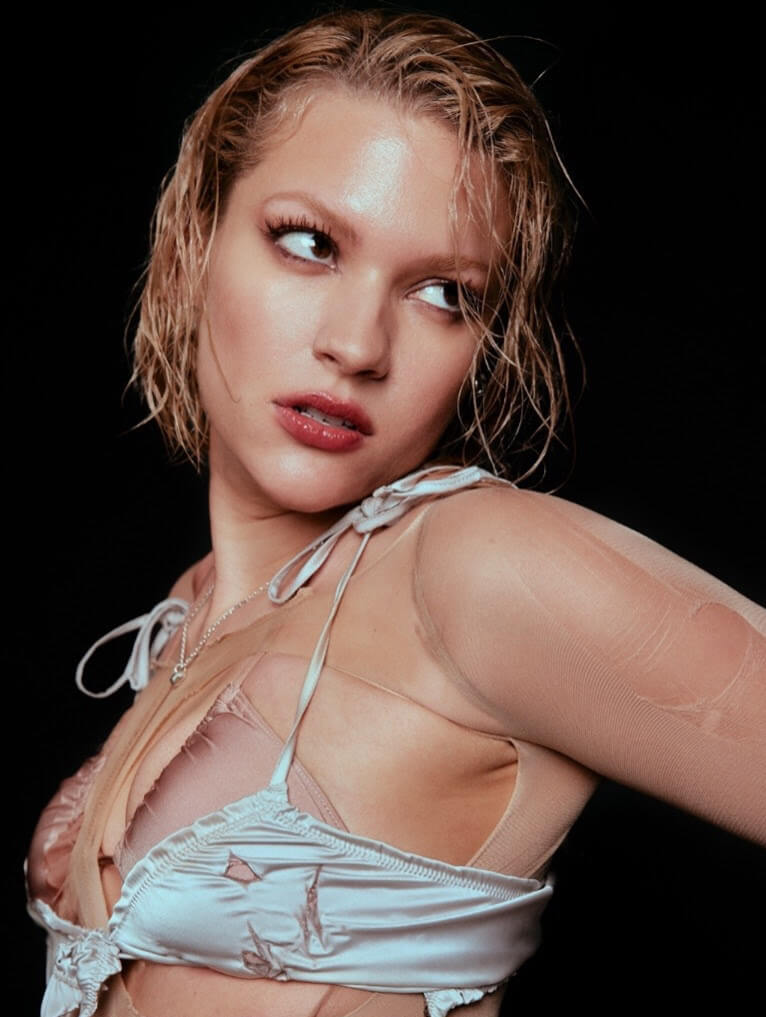 "I'm in love with someone new…still I'm dreaming about you."
Tove Styrke knows that life is HARD.
The 29-year-old Swedish singer-songwriter has been going HARD for a while now herself, especially in the past few months, from opening for Marina on the Ancient Dreams in a Modern Land Tour to releasing a solid string of bangers, including the still-incredible "Start Walking," "Show Me Love" and "Hardcore."
With her fourth studio album HARD out on June 3, Tove's now teasing a new track from the collection on Friday (May 6), and it's called "YouYouYou." (It's a great week to be a Tove in pop, by the way.)
"YouYouYou" is all about big, big, big feelings for a former (?) flame – even when you've supposedly moved on with someone new.
Drifting across dreamy, romantic vintage-sounding Nordic synths, Tove leaves it all on the floor as she repeatedly launches into a huge, shout-along yelp of a chorus: "It's you, you, you on my mind!" It's an effective, straightforward blast of pop energy.
"It's the sunrise and the sunset. It's the drama, the romance, the big bang of the album. To me it's an instant classic and it got all the elements that I love in a big pop song. I love the analog vibes, it almost sounds like the music on a VHS tape that you've recorded on over and over," Tove says of the song, which she worked on with Børns, songwriter Ally Ahern (of Kylie's "Miss a Thing"!) Randy Merill, Ethan Schneiderman and Jason OK.
The accompanying Cornelia Wahlberg-directed music video was creatively conceived by Ms. Styrke herself. It's appropriately, full of intense and carnal energy, matching the general vibe of the song and record thus far, as Tove digs her toes in the sand and goes to(v)e-to-to(v)e wrestling/interpretive dancing with alternating partners. (Tove's openly queer, and currently dating a woman. Hello, LGBTs!)
"I knew right away that the video was gonna have to be a dramatic portrayal of passion. I wanted to interact with people that kept changing throughout the song. I wanted it to be steamy, sexual and I also wanted to incorporate dance and use the body and movement as an expression as much as the music. We shot the whole thing on film, only using analog tricks for the effects. I think that approach fits the sound perfectly," she explains of the music video.
HARD is already a hot and heavy affair, and is steadily shaping up to be another excellent addition to the endlessly cool pop star's catalog. She certainly thinks so, too.
"I think it's the best project to date that I've created both as a singer, songwriter and artist," she says. "Life, feelings, bodies. Everything's hard. This album is about the pleasure and the pain, the euphoria and the misery, the love stories and the heart breaks. The contrasts. And it's about the liberation in being a free, flawed and beautiful human."