Before this year, a bilingual club banger from two Romanian pop goddesses about dancing like in Jamaica and being the life of the party wouldn't sound nearly so at odds with the current cultural mood. But at a time where (some of us, at least) are socially distancing for the next…um, amount of time, "Discoteka" feels more like a fever dream of a fun-filled summer we never got to experience, and certainly one of the greater offerings of Summer 2020.
Minelli and Inna are yet another addition to the growing series of female collaborations that have come to save us this year, from Lady Gaga and Ariana Grande's "Rain on Me" to Cardi B and Megan Thee Stallion's "WAP." (When it doubt, always look to the ladies to get things done when it comes to, well, anything.)
"Diskoteka," released at the end of July, is an instant smash on first spin (like all things Inna puts out), equipped with one hell of a catchy beat break ("Donki donki don, donki don don don," which also sounds like "Donkey Kong, Donkey Kong Kong Kong," for the record) and alternating verses in Spanish and English. It could (and should) have dominated dance floors globally, had most clubs actually been open.
There's also a remix bundle out already, featuring remixes by Enrico Ostendorf & DJ Black and the Toka remix.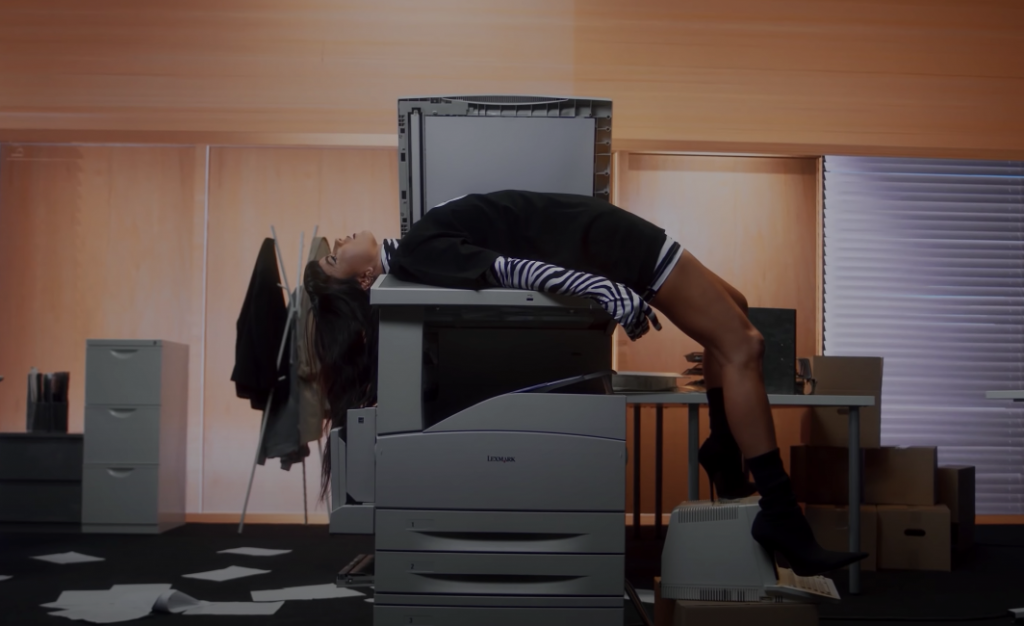 And if this existential office worker Inna moment from the music video isn't a 2020 mood…
One day, we will all entramo' en la discoteca and hacemos el teka teka again. One day.
"Discoteka" was released on July 23.
For the physical finders, Inna releases are hard to come by, although there's a Japanese pressing of her 2018 album Nirvana at FYE.
[uncode_index el_id="index-937560″ loop="size:3|order_by:date|post_type:post|tags:1570″ gutter_size="3″ post_items="media|featured|onpost|original,title,date,text|excerpt,sep-one|full,extra" screen_lg="1000″ screen_md="600″ screen_sm="480″ single_overlay_opacity="50″ single_padding="2″]