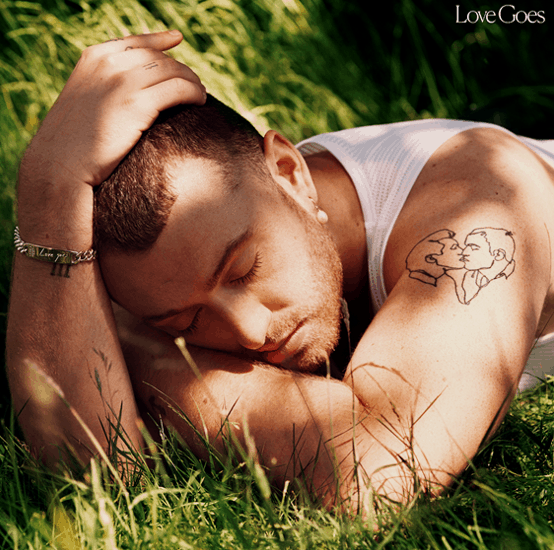 Sam Smith is absolutely on a roll.
Although their plans for a studio album called To Die For were quickly scrapped earlier in 2020 due to…well, the obvious, the 28-year-old singer has managed to go from strength to strength with each and every sad, defiant banger of a release throughout this tumultuous time period.
From "How Do You Sleep?" to "Dancing With a Stranger" with Normani to "My Oasis" with Burna Boy, they've managed to carve out a chilly, lonesome, cathartic sound with this era that works as a cohesive body of work already.
On Friday (September 18), Sam announced their forthcoming studio album, Love Goes, out on October 30, as well as a brand new single, "Diamonds" – and it's yet another solid, sad-but-shaking-it-off smash.
Crafted with a pop dream team – Shellback (Britney's "If U Seek Amy," "I Wanna Go" and "3," among myriad hits), Oscar Görres (Allie X's Cape God) and Oscar Holter (Carly Rae Jepsen's "Run Away With Me" with Shellback, among so many more major records) – Sam lets go of a former love who only had dollar signs in their eyes.
"Take all the money you want from me / Hope you become what you want to be / Show me how little you care," they croon before the song bursts into its dazzling dance-pop pulse, as Sam exorcises their demons and dances away the memory of the materialistic ex-flame in the accompanying music video, directed by frequent collaborator Luke Monaghan.
"Always me that pays the cost, I should never trust so easily, you lied to me…"
No matter! Onto the next one. To quote my favorite obscure Tiffany record: dust off and dance. And now, Sam Smith joins Normani and Megan Thee Stallion and Rihanna in having very good songs called "Diamonds."
Love Goes consists of 17 songs, written over the past two years. According to the press release, the pandemic provided Sam with a new perspective, resulting in a title change, as well as the inspiration for recording some new tracks, including "My Oasis."
"This album marks a time of experimentation and self discovery in my life. I wrote this from the age of 26-28 and it's been one hell of a ride," they explained.
"Every time I went into the studio I promised myself I would shoot for the stars and have no limitations…I am sorry it's taken a while. But these unprecedented times gave me the room and space to fall in love with these songs all over again…after it all, I still believe love is the answer. And with love in our hearts and kindness in our words and actions, we sing on."
Oh, and the absolutely gorgeous album artwork was snapped by renowned British fashion photographer, Alasdair McLellan. A truly dreamy image – now that's a cover!
Based on everything we've seen and heard thus far, this Love is going incredibly well. Sam better stay dodging these clout-chasers, because there are absolutely more diamonds coming their way soon.
Read the lyrics and see the tracklisting inside…
Love Goes is available in CD, cassette and vinyl form on October 30. (There's cute floral-themed merch at the official shop, too.)
This song is featured on the MuuTunes Spotify playlist.

You can also subscribe to MuuTunes on Apple Music.