Amy Winehouse's legacy is being honored with some beautiful new collections.
The late legend, who tragically passed away at the age of 27 back in 2011, left us with some of the most timeless tracks of our generation in the all-too-short span of her incredible career. And now, her discography is being lovingly reissued in some really gorgeous new editions.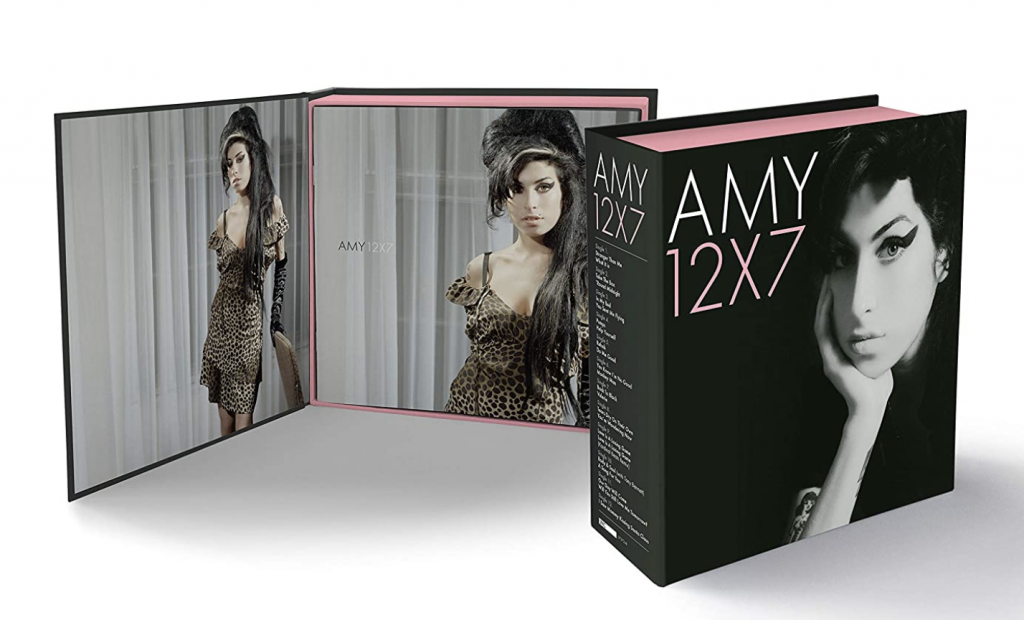 The first, called 12×7: The Singles Collection, is a 7″ singles box set complete with every Amy Winehouse single – from Frank to Back to Black to her posthumous Lioness: Hidden Treasures, including "Stronger Than Me," "Rehab" and "Love is a Losing Game," as well as "Body & Soul" with Tony Bennett.
The singles are housed in individual picture sleeves and pressed on black vinyl, and come inside of a deluxe box that also features a 20-page lyrics booklet and a set of art cards. It's available for pre-order now.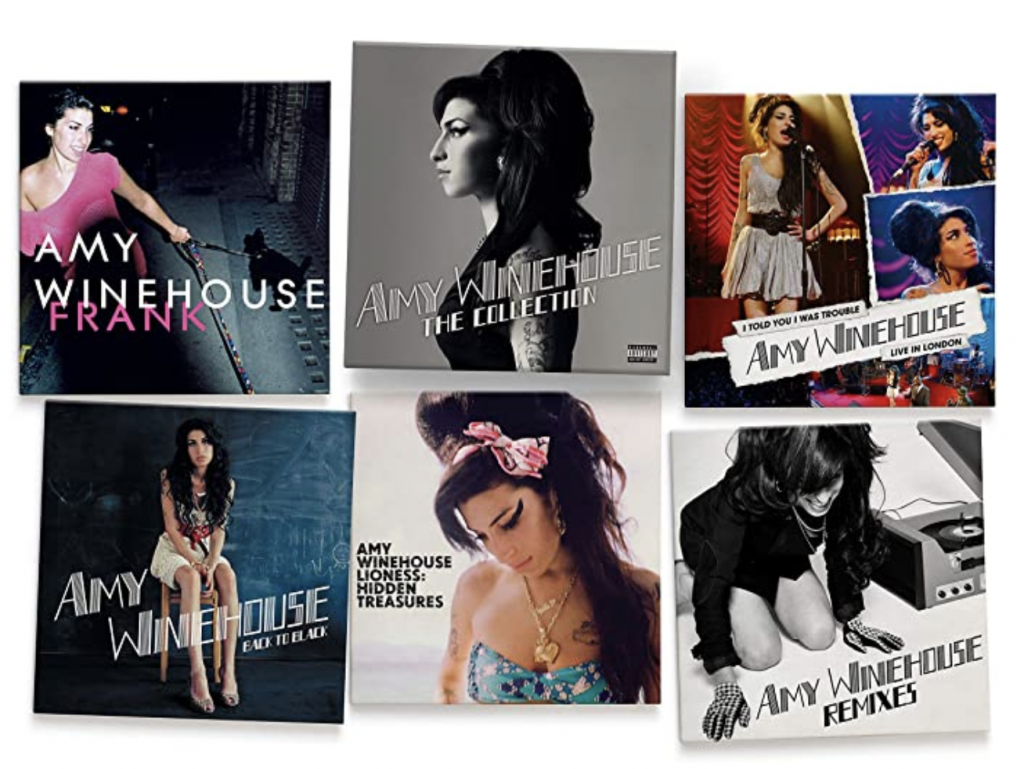 And then, there's The Collection, a 5-CD set featuring all three of her records: Frank, Back to Black and Lioness: Hidden Treasures, as well as Live in London, a 2007 concert set recorded at Shepherd's Bush Empire in London, and a set of remixes from her first two albums, including cuts like Hot Chip's "Rehab" remix and the Kardinal Beats mix of "Love Is a Losing Game." This is also the first time that the Live in London and remix set will appear on CD. This release is also available for pre-order now.
Much love, always and forever, to Amy.
Click inside to see the complete tracklistings for each release.
Disclosure: Products featured on this website use affiliate links, and may earn me a commission for purchases made through the links.