Madonna, Queen of Pop™, is far from like a virgin – but there are still at least a few things she hasn't tried yet. Or hadn't, anyway.
As of Monday night (December 7), while taking a break from writing the movie about herself directed by herself and peddling limited edition Madame X perfume, M-Dolla herself became a newly inducted member of the tattoo community at the age of 62.
Does Madonna actually have a tattoo, for real this time? And if so, what is Madonna's tattoo? Did she get those goddamn grills permanently tattooed to her lips? Maybe the Rebel Heart era SockBitch affixed to her arms? What about a little whip-cracking Dita on her hip? Or perhaps some pearls draped around her neck, which she still cannot afford?
No: it's all about her little star(s).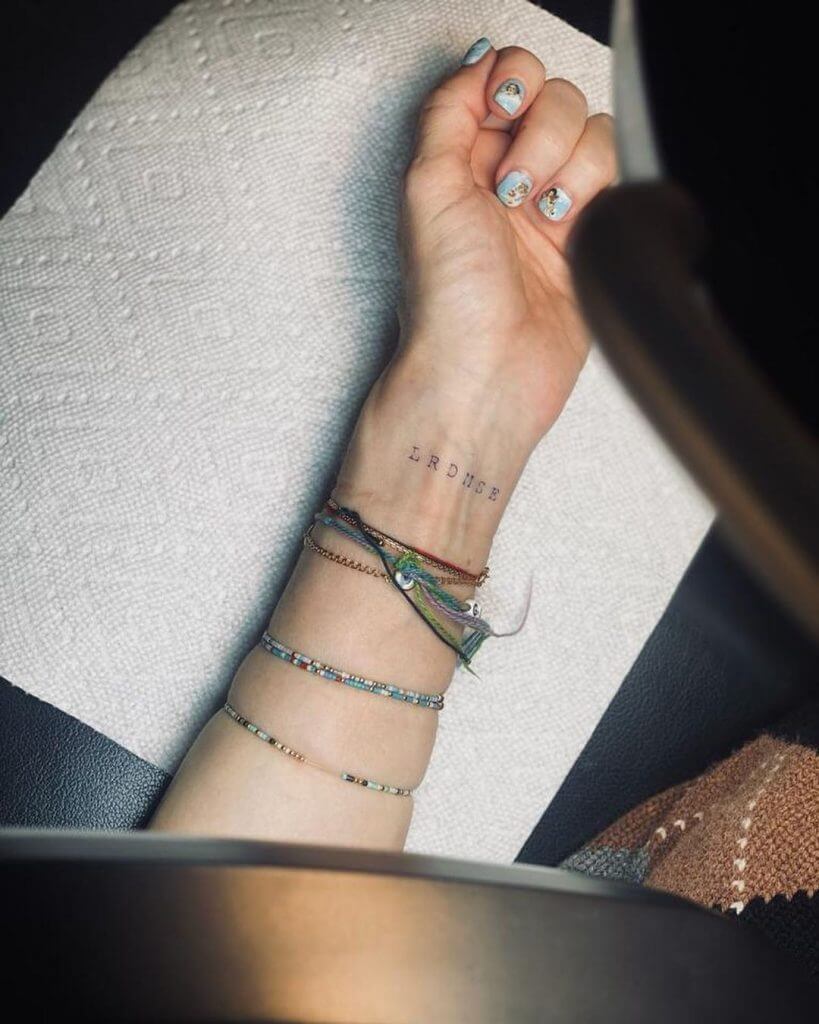 "Inked for The Very First Time…………..✍️. #family @shamrocksocialclub @east_01 @shavawn8," the "Beautiful Stranger" badass captioned a post on her Instagram, shouting out Hollywood's Shamrock Social Club and acclaimed tattoo artist East Iz while providing a photo-by-photo guide through the entire tattoo process.
The wrist tattoo on her left hand is actually very sweet (and very Madame X era, typography wise) featuring the first initial of every member of the Ciccone household: L for Lourdes, R for Rocco, D for David, M for Mercy, S for Stella and E for Estere. LRDMSE!
It's also entirely more subtle than what one might have expected from the same artisté who gave us "Bitch I'm Madonna."
The reason it took so long? She could never settle on one good reason for permanent ink.
"I just never thought of anything I wanted so badly to have it written on me forever," she explained only a few months ago.
In fact, there were six very good reasons all along.
Madame X is available now as a double black vinyl.
Photo credit: @Madonna