Jessie Ware isn't ready to say farewell to her latest album just yet. And when it's one of the year's best, why should she?
Six months later, the "Save a Kiss" chanteuse confessed on Monday (December 7) that she's feeling a bit nostalgic about her delightful disco record What's Your Pleasure? (read the review), and she doesn't want to let it go.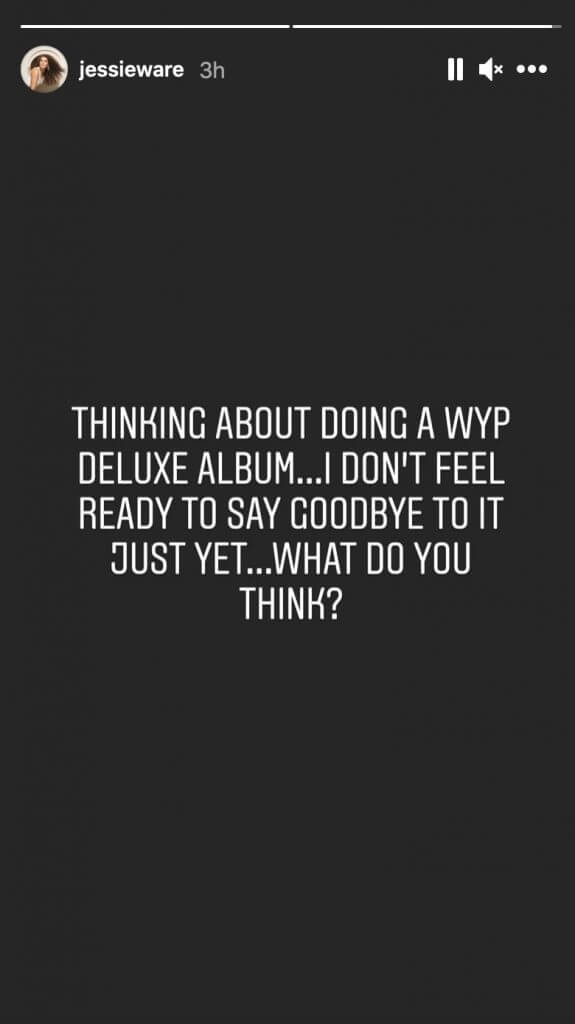 "Thinking about doing a WYP deluxe album…I don't feel ready to say goodbye to it just yet….what do you think?" she polled her followers on her Instagram.
Now I don't like to make assumptions, but I'm going to go ahead and venture to guess that the vast majority of her following would say…do it.
There's plenty of potential: Kylie's keen to cook up something in the kitchen with Jessie! And a Roisin Murphy tag-team at last is an absolute no-brainer.
Just because the streaming era's turned our brains to instant gratification mush doesn't mean that a case can't be made for extending an era like back in the not-so-distant day: just look at what Dua Lipa's done with Future Nostalgia. At this rate, every song on that album's going to be a single – as it should. When the music's this good, you shouldn't simply succumb to the shelf life of a single New Music Friday. Make it last forever!
In the meantime, Jessie's just dropped an unexpected remix of "Adore You" with Chinese singer Bibi Zhou, which already gives the song new dimension. And with any luck, it's only the start of reigniting the spark.
Make like a Trojan, and give us that Extended Pleasure. (Feel free to run with that title idea for the re-release, Queen Ware.)
What's Your Pleasure? is out now on vinyl.
This album is featured on the MuuTunes Spotify playlist. Subscribe!
You can also subscribe to MuuTunes on Apple Music.
Photo credit: Carlijn Jacobs