You know, we were just joking on the pod about Dua Lipa going full-on Joanne for DL3 a week ago. Clearly, she's been listening.
Our Darling Dua has been Dua-ing it right time and time again with her over-a-year-long-and-going-strong Future Nostalgia campaign, and it's become clear that she has no plans to rest until each and every song becomes a single. And honestly, that is what a pop star should aspire to do. ("Cool" next, pretty please? Or literally "Pretty Please," for that matter?)
Accordingly, she's decided to Dua something special with one of the best, more underrated songs on the collection: "Love Again." And already, I know what you're thinking: another pop music video centered around a giant hovering egg being lassoed by clowns?
Almost all of the Future Nostalgia campaign has always had bits and pieces of surreal fantasy thrown into the mix, from the semi-anime-inspired "Physical" video to taking futuristic flight in "Break Your Heart" to going "Levitating" to the moon and back, but she's really gone ahead and served up an eyebrow-raising, egg-cracking visual buffet this time around.
First of all, the obvious to any pop nerd: yes, duh, the video screams Madonna's "Don't Tell Me," what with all the bull-riding and line-dancing choreography. (And thus, also Joanne.)
Let the record show: Dua's waxed (future) nostalgic about Confessions on a Dance Floor while promoting this album, as well as expressing her desire to emulate Madge's iconic career. She's clearly a Little Madonnster, and if you're taking notes from and being compared to the Queen of Pop™, you're absolutely doing it right.
But! It's a little bit weirder than a straightforward country-disco-pop foray, which has also been explored lately by the likes of stars like Kacey Musgraves and Halsey.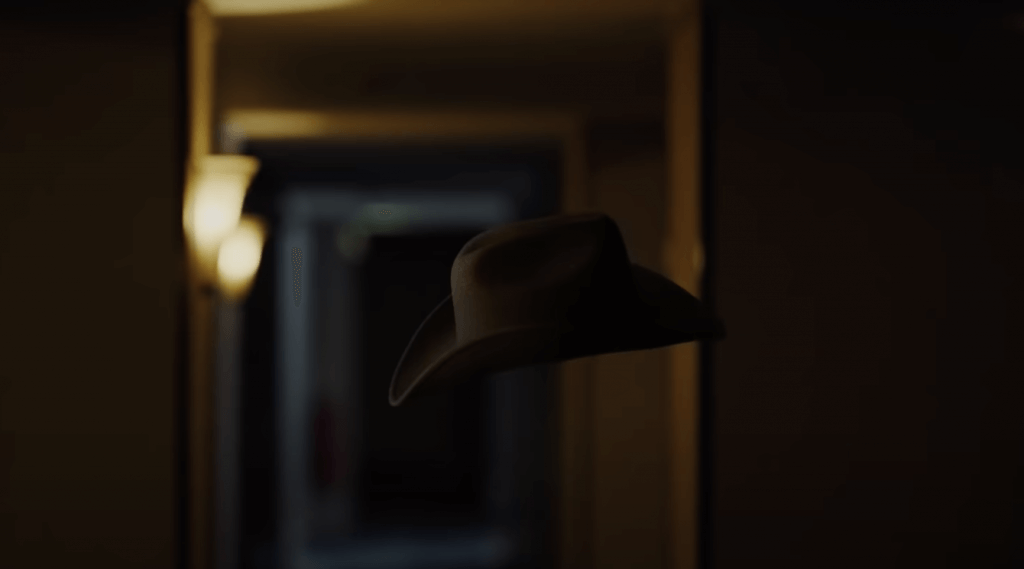 The plot is very straightforward: basically, the ghost second cousin of Joanne floats through an empty venue to deliver a cowboy hat to our Disco Dua, who's now riding cowboy style with a peaceful style atop a mechanical bull.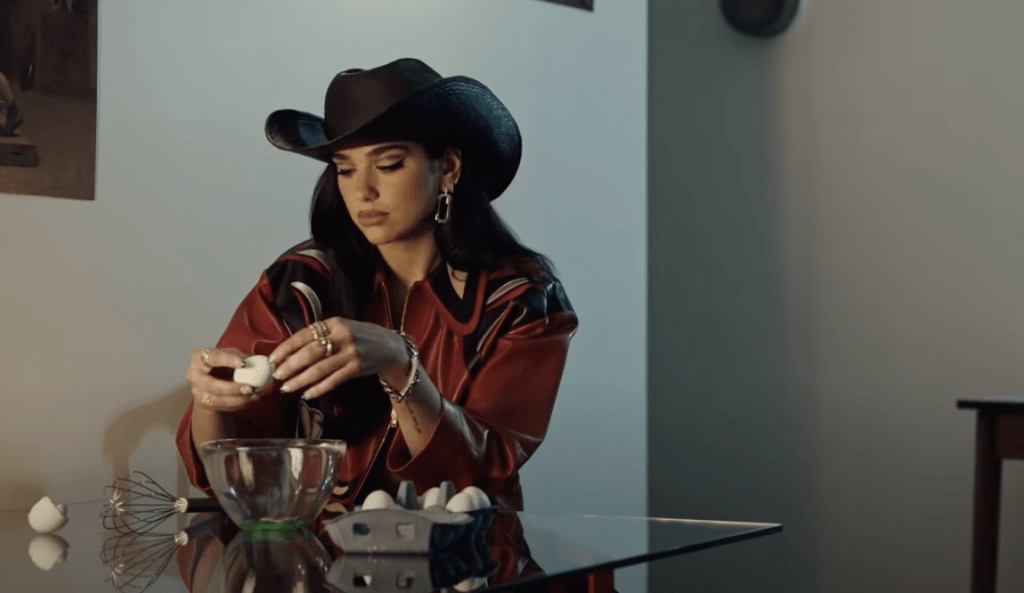 She starts cooking up a meal of raw eggs backstage (good for the creative mind), then starts to hallucinate (REFERENCE).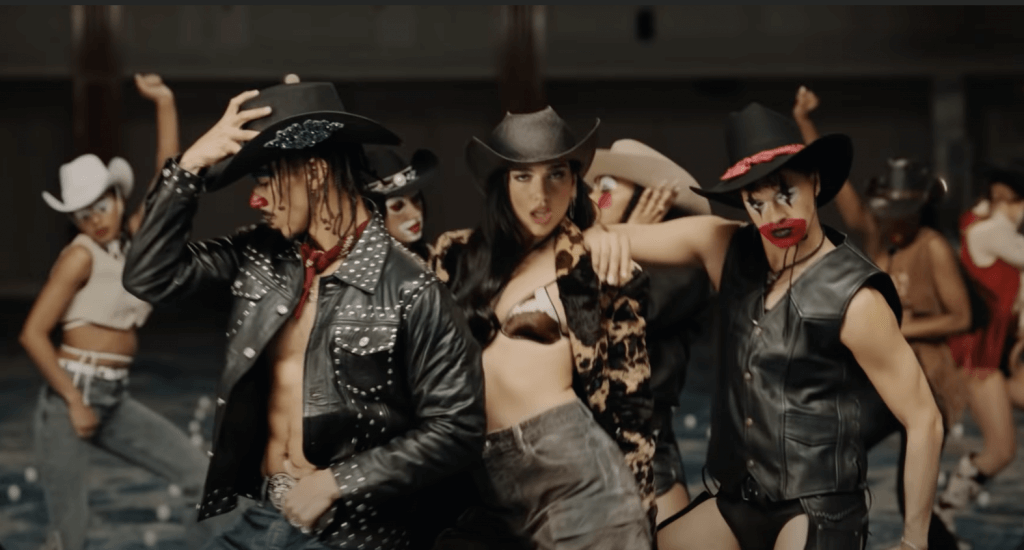 Some clown-faced companions soon join in for a horny hip-swinging line dance, as Dua starts mixing up paint to create some masterpieces, presumably to auction off as NFTs.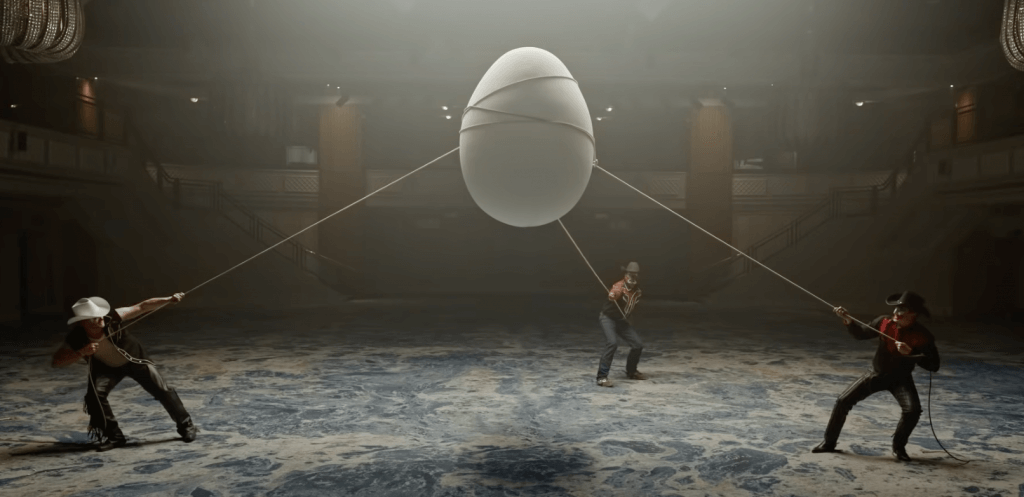 There's also a Giant Boss Egg, which is ultimately lassoed by the clown-men, as all men are clowns. And, as Twitter user @itsadambxxch says, the Egg is obviously an allusion to Twitter's old default avatar, and clearly "symbolizes all the Twitter trolls with 14 followers and an egg avi." Thus, she has triumphed over Stan Twitter's shady memes about her dancing.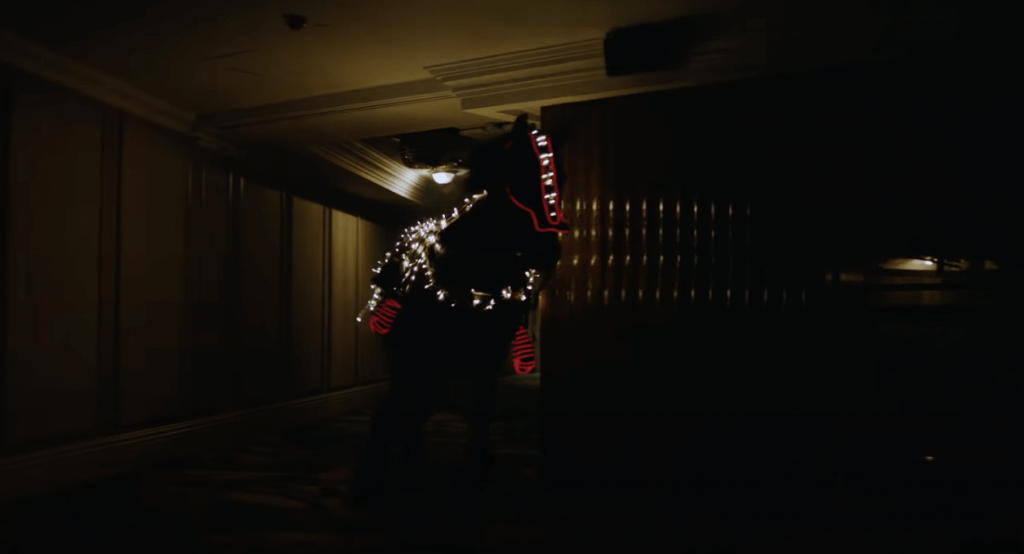 Britney's Radar Horse's (RIP) younger brother comes riding in with lights, and the clown-men suddenly realize that they are lassoing nothing. Why? Because you can never fully control your egg avatar haters on Twitter.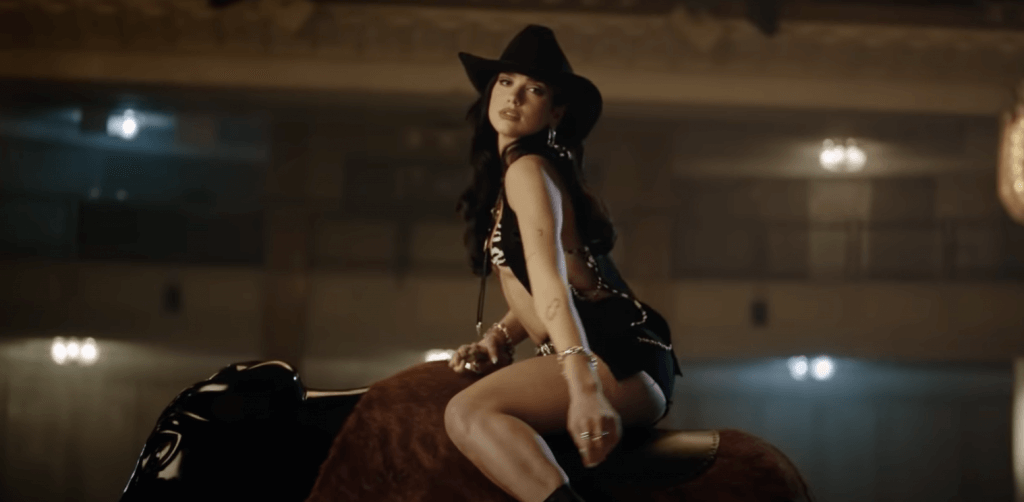 The rest of the video is mainly about Dua looking hot, which she most certainly achieves.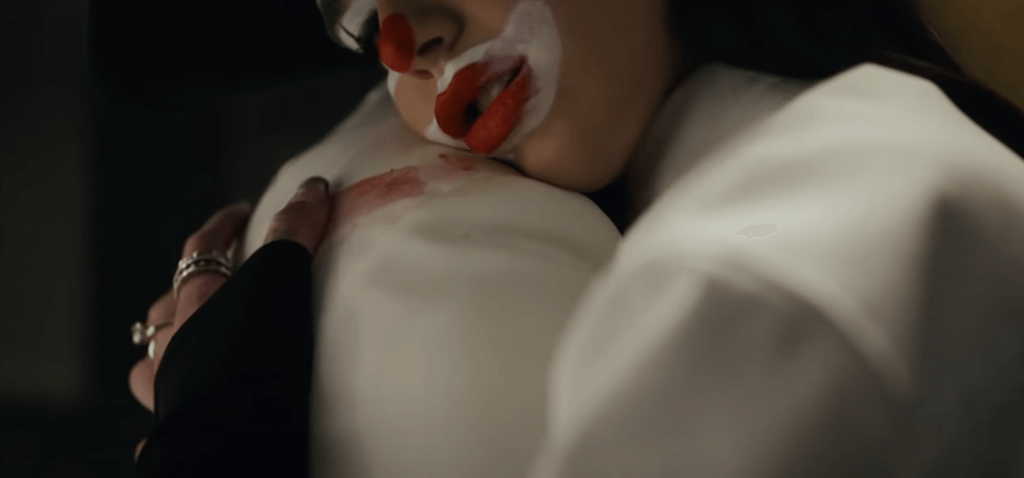 Finally, she realizes she is a clown for asking a man to do anything, wipes her clown makeup ("that's gonna STAIN!") on a man's shoulder for doing a mediocre job at controlling the Giant Boss Egg.
Confused? Too bad. This is Dua Lipa's Main Pop Girl fever dream. Don't ever tell her to stop.