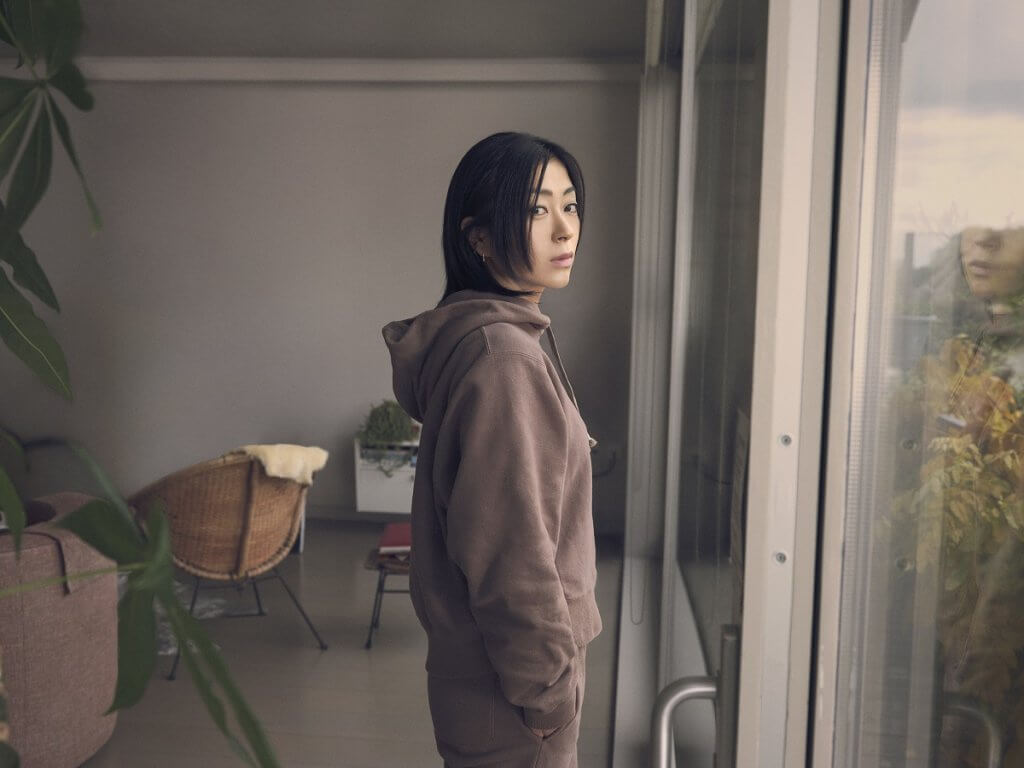 Today is December 9. (Well, in Japan it already is, and that's all that matters.)
It is a chilly but gorgeous day, and also a time to celebrate: it's the 23rd anniversary of Hikaru Utada's debut with "Automatic/time will tell."
And to honor the as-of-yet undeclared federal holiday (what is Biden's plan for this?), as promised, Hikki's team officially revealed many details surrounding Album 8 and beyond. And so, it's time to break it down…easy breezy, if you will.
What is the new Hikaru Utada album called?
BAD MODE.
Sorry, BAD MODE?
BAD MODE. I don't know what it means yet, either. But we will.
Wait, eighth album?
Eighth Japanese studio album. I know, there are technically more albums than that.
Okay. Well, when is the new Hikaru Utada Japanese studio album coming out?
It's out digitally on January 19, 2022 – otherwise known as Hikki's 39th birthday! – and then in physical form on February 23, 2022.
There are physical versions of BAD MODE?
Oh, yes. Oh, yes! There's a CD+DVD+Blu-ray, and a standard CD version, and they're both available to pre-order now.
Is there a cover?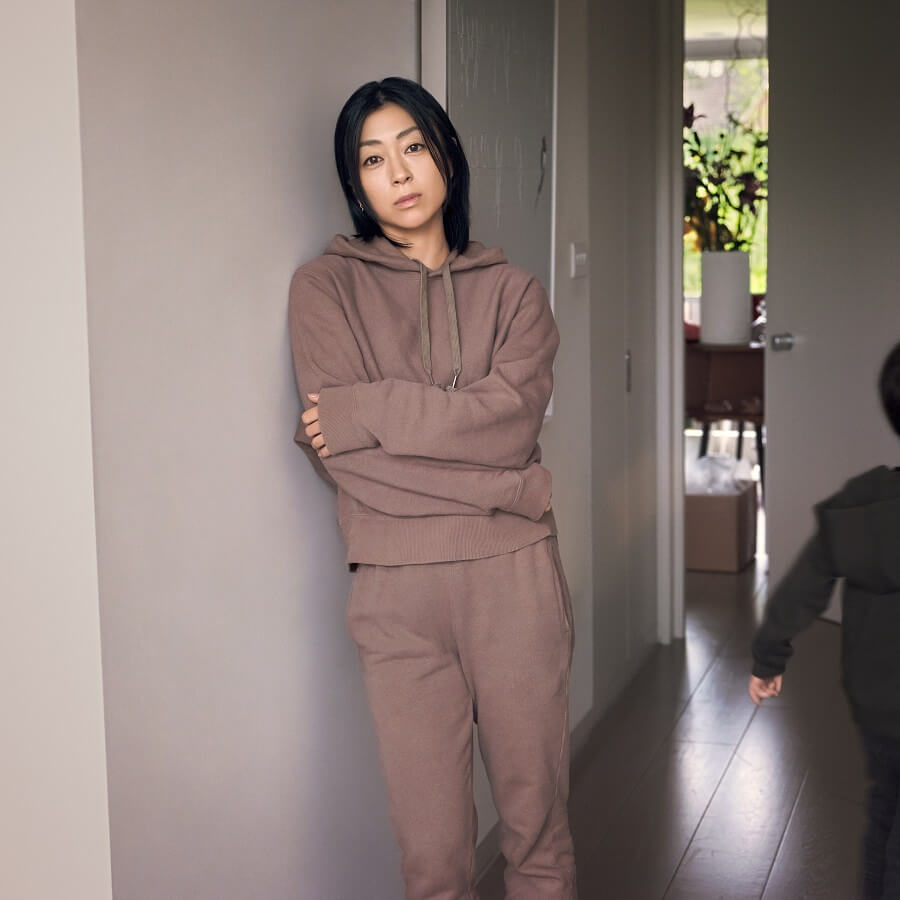 This appears to be it.
Well, that's a perfect, pandemic-era stun. Is that Hikaru's son on the right?
I believe it is, yes.
That's amazing. What's on the album?
So far, we know that all the previously released TV and movie themes and campaign tracks will make an appearance, including the most recent release, TBS drama Saiai theme song, "Kimini Muchuu." There's also EVANGELION:3.0+1.0 THRICE UPON A TIME's "One Last Kiss," the still unreleased "Find Love" from the Shiseido "POWER IS YOU" campaign, Kingdom Hearts III opening theme "Face My Fears," the main theme for NTV drama Bishoku Tantei Akechi Goro, "Time," "PINK BLOOD" from To Your Eternity and "Darenimo Iwanai," from the SUNTORY Tennensui campaign.
That's already a lot of songs. Are there even going to be more songs?
"Of course, it also has brand new songs including the title track 'BAD MODE' and, on top of that, there will be some remixes as bonus tracks," Hikaru's site reassures us.
All in Japanese?
Actually, no. Hikaru told us earlier this year there's at least one English song, and possibly some English versions of Japanese songs.
Who's worked on the album?
We know PC Music maestro A.G. Cook is already involved in some of the songs, including "One Last Kiss" and "Kimini Muchuu." There's also Nariaki Obukuro, who's worked with Hikaru since Fantôme.
Hikaru was also pictured in the studio in October with drummer Leo Taylor, who's collaborated with the likes of everyone from Adele to Jessie Ware, and British producer/musician Floating Points.
How about the lyrics?
"In the past, my songs often focused on my relationships with other people. My new album is shaping up to be more about my relationship with myself," Hikaru said over the summer.
What's going on with Hikki?
While there's no guarantee it's going to be explicitly addressed on the album, it's worth pointing out that this is Hikaru's first album since coming out as non-binary, and there already appears to be confirmation of the use of "they/them" pronouns in the official press releases – so keep that in mind when chatting about Hikaru.
Very cool. Back to being a CD nerd: what's the difference between the BAD MODE physical releases?
The CD+DVD+Blu-ray is described as a limited edition release, and features Hikaru Utada Live Sessions from Air Studios, as well as a behind-the-scenes documentary of the show, along with the music videos for "Time," "One Last Kiss," "PINK BLOOD," "Kimini Muchuu" and "BAD MODE." (So yes, at least one more new music video is coming.)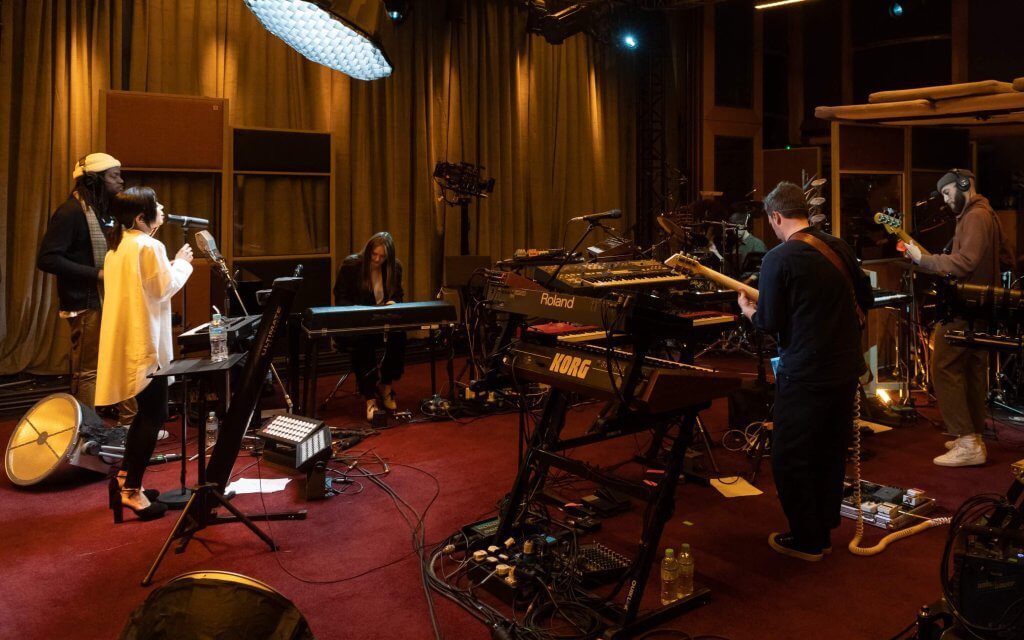 Wait, what is Hikaru Utada Live Sessions from Air Studios?
It is a pre-recorded show filmed at Air Studios in London, in which Hikaru performs a majority of songs from BAD MODE. The session also includes bassist Jodi Milliner, who also led the band during the Laughter in the Dark Tour in 2018. It was recorded and mixed by engineer Steve Fitzmaurice, who worked on the new record and Hatsukoi, as did Jodi. The performance was shot by David Barnard, who very iconically directed Björk at the Royal Opera House and Spice Girls: Live in Istanbul.
I'm sold. Where can I watch the Live Sessions special?
Hikaru Utada Live Sessions from Air Studios airs on January 19, the same day as BAD MODE drops, with (virtual) doors opening at 7 p.m. Japan Standard Time (JST) (yes, that's 5 a.m. EST) and the show starting at 8 p.m. JST. It will run for approximately an hour, with the ability to stream through January 23 at 11:59 p.m. JST.
How do I get tickets, and how much are they?
The ticket, which includes a Digital Invitation Card, and costs ¥2800 (approximately $24.60), available from December 9 at 12 p.m. JST to January 23 10 p.m. JST. It also allows access to watch after the concert ends.
Where do I get tickets?
Outside Japan, the options are Stagecrowd (the link does not seem to work yet) for China, United States, United Kingdom, Germany, South Korea, Taiwan, Macau, Hong Kong, Singapore, Thailand, Mexico and Brazil, and BiliBili for China. For all ticket information, head to this special site.
Can I get a preview of the show?
Kind of! The music video for "Kimini Muchuu" dropped on the same day as the big album announcement, and it was recorded by the same director as the online concert, David Barnard, featuring footage from the performance, which Hikaru's website describes as a "teaser trailer."
Gorgeous! This is all a lot! Are we collectively prepared as a society for a new Hikaru Utada era?
No, in fact, we are absolutely not. Brace yourselves accordingly.
Shaking. Until then, can you (consensually) give me one last kiss?
Oh-oh-oh-oh, oh-woah, oh-oh-oh (oh-oh), oh-oh-oh-oh, I love you more than you'll ever know…
BAD MODE is out January 19, and available to pre-order as a CD+DVD+Blu-ray and standard CD version now.