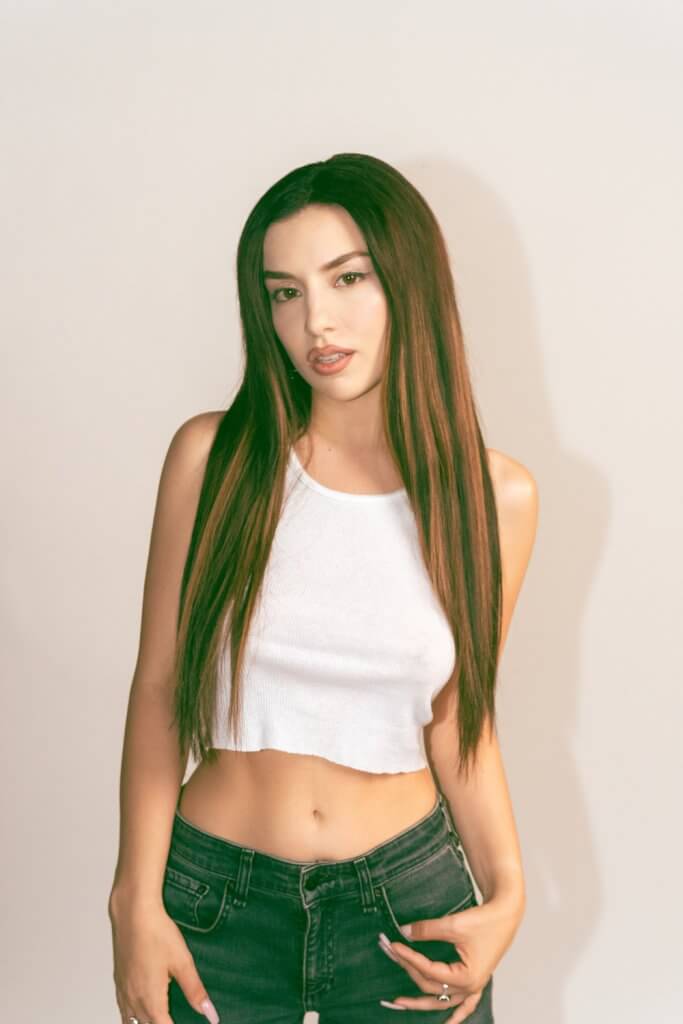 "She's a million dollar baby, nobody can explain it…"
The good news: Amanda Ava Koci – better known the world over as Ava Max – is back to Save Pop™ with a brand new single as promised, called "Million Dollar Baby."
The bad: you better chew it up good like a stick of Extra gum, because it's going to have to tide us over until the release of Diamonds & Dancefloors in 2023.
That's right: the album's been delayed by three months, from October 14 to January 27, 2023. The Lord works in sweet but psycho ways. (Perhaps the delay will also allow for a reexamination of that album cover because…oof.)
In any case, the 28-year-old Milwaukee-born singer-songwriter, lava survivor, Sam's Club entertainer and Extra Gum spokeslegend is back with her highly anticipated new single on Thursday (September 1).
And the Cirkut, LOSTBOY and David Stewart-produced track is, to absolutely no one's surprise, yet another immediate pop bop to add to the ever-expanding Max catalog of smashes, complete with a catchy pulse and reliably catchy, radio-friendly melodies. ("A mirac-oh-oh-oh-HOOOH!")
The respectably 3-minute long post-breakup banger is basically all about Ava getting her groove back.
"When I was creating this record, I was going through a really hard time in my life – heartbreak and just a lot of sadness," she explains.
"I titled it 'Million Dollar Baby' to remind myself of my self-worth and wrote the lyrics to show that you can overcome and achieve anything when you put your mind to it. The line 'She broke out of her chains, turned the fire into rain' shows the journey this song took me through – from feeling weighed down by sadness to breaking free and feeling like myself again."
"In the dark of the night, she got danger on her mind…"
Being the clever Interpolation Queen that she is, the "My Head & My Heart" singer's kept the trend going strong with her newest offering, interpolating the melody of LeAnn Rimes' Coyote Ugly soundtrack classic, "Can't Fight The Moonlight." (There's also a muh-muh-muh-muh-my" melody, which just might draw some comparisons to the early output of a certain Italian girl from New York City.)
Curiously, while Ava's already teased on TikTok that she and the country star-slash-former foe of Brandi Glanville already met up, even dancing table-top side by side in a recreation of the 2000 millennial gay classic, all of that is nowhere to be found in the accompanying Andrew Donoho-directed music video.
If anything, the clip pays homage to Britney's "Gimme More" video (and/or a touch of Hustlers), as brunette Ava watches blonde Ava in action on stage (sans lopsided wig, sadly), eventually joining forces backstage to create a Super Ava…or something like that.
"Million Dollar baby" is the latest release from Ava's now-delayed sophomore record Diamonds & Dancefloors, following lead (buzz?) single "Maybe You're The Problem."
And while yes, it would have been lovely to have an album's worth of bangers to keep us dancing on through the spooky season (she remains one of the very few mindlessly fun dance-pop bop purveyors still in existence in 2022), we Maxxinistas will simply need to settle in and wait for the New Year. Allowing Taylor Swift to breathe this quarter? So kind of her.
Album of 2023 incoming.