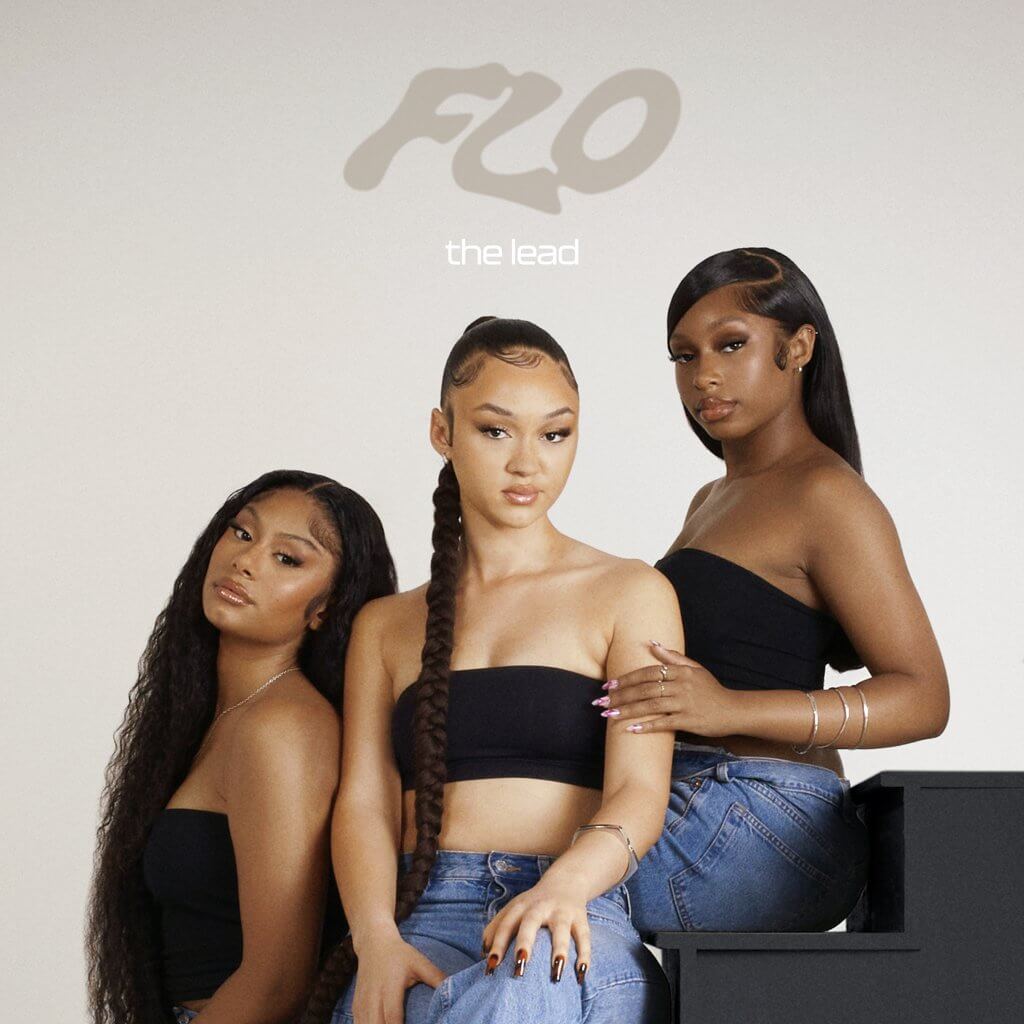 "Touch on me, get on your knees / I'll take the lead…"
FLO is the future.
The burgeoning British girl group – individually Jorja, Renee and Stella – first set social media ablaze with a viral tweet of a clip from their debut single, the catchy kiss-off "Cardboard Box," causing a panic among newfound fans, earning praise from everyone from Missy Elliott to SZA to JoJo, and prompting us to wonder: do they have what it takes to make girl groups big again in the West?
Then the trio continued buiding the case for their greatness with the confident, Timbaland-style early '00s call-out "Immature."
And now, with their debut EP The Lead out Friday (July 8), they're providing all the assurance needed that this is a girl group that can go the distance.
The set features their hit debut single and follow-up, as well as three new selections, including the bass-bumping "Summertime," a joyous me-and-my-girls breezy summer anthem, which – like all their music thus far, conjures feel-good memories of turn-of-the-millennium summers many moons ago and providing plenty of nostalgia for the R&B-pop of yesteryear, a la Mya, Brandy, TLC and, of course, Destiny's Child.
The immediately great "Feature Me," similarly, might as well be a previously unreleased Darkchild or Timbaland gem leftover straight from the The Writing's on the Wall, Aaliyah or Spice Girls' Forever album sessions. The seductive track sees a sexier side of the trio, as they supply slinky confessions above an instantly nostalgic beat: "He's got me actin' like I'm some kind of animal / The way he looks at me, I don't feel like a girl no more." (Also, those whistle notes at the tail-end!)
And, potentially as a hint of more music soon to come, the girls slow it down with an acoustic version of their song "Another Guy," another disappointed and deeeply unimpressed dismissal of a dud ("You ain't Mr. Right, you're just another guy"). The song was produced by Adele collaborator Joe Hartwell Jones, and showcases their effortlessly melodic vocals, supplying a kind of Sugababes soulfulness complete with copious girl group harmonies so sorely missed in the music industry today.
There's no surprise that the music feels both like both a loving, studied homage and a fresh take on the genre with pop savant MNEK at the wheel, a proven student and self-described stan of the era, and a veteran collaborator instrumental in the success of acts like Little Mix and Mabel.
"I've been working with the girls for the past 3 years – one of the first songs we wrote together was 'Cardboard Box.' The hour in which we wrote it – we just knew it had something very special. Then and even now, they're so young and so driven, and push me equally as much as I push them to be competent songwriters and great recording artists," MNEK explains.
"Stella, Jorja and Renee make a beautiful partnership when they sing together and I'm really happy they've found a trust in people like myself and Kabba, Jamal Woon and Ryan Ashley to help get what they stand for across in their music as an all-Black R&B/pop act in 2022 – much less a girl group with all the '00s references included. I also just love working on projects that if I wasn't working on it, I'd be stanning. And this is absolutely one of those projects."
"Our debut EP The Lead represents personal and professional growth because it's taken so many twists and turns," FLO says.
"We are young Black women navigating life and musicians finding our voice and sound through R&B. Pop means popular, and R&B could be pop, but people need to give it the same love and chance. The Lead shows us that positive things can come from tough conversations, and reminds us to take the lead and not follow anyone else when making decisions on your relationships and listening to your truth."
From their debut EP's title and work, to the music, to their overall mission statement, FLO already looks, sounds and acts the part, radiating the confident energy of a superstar act that's been conquering the world for a long time already.
And yet, thrillingly, they've only just begun.