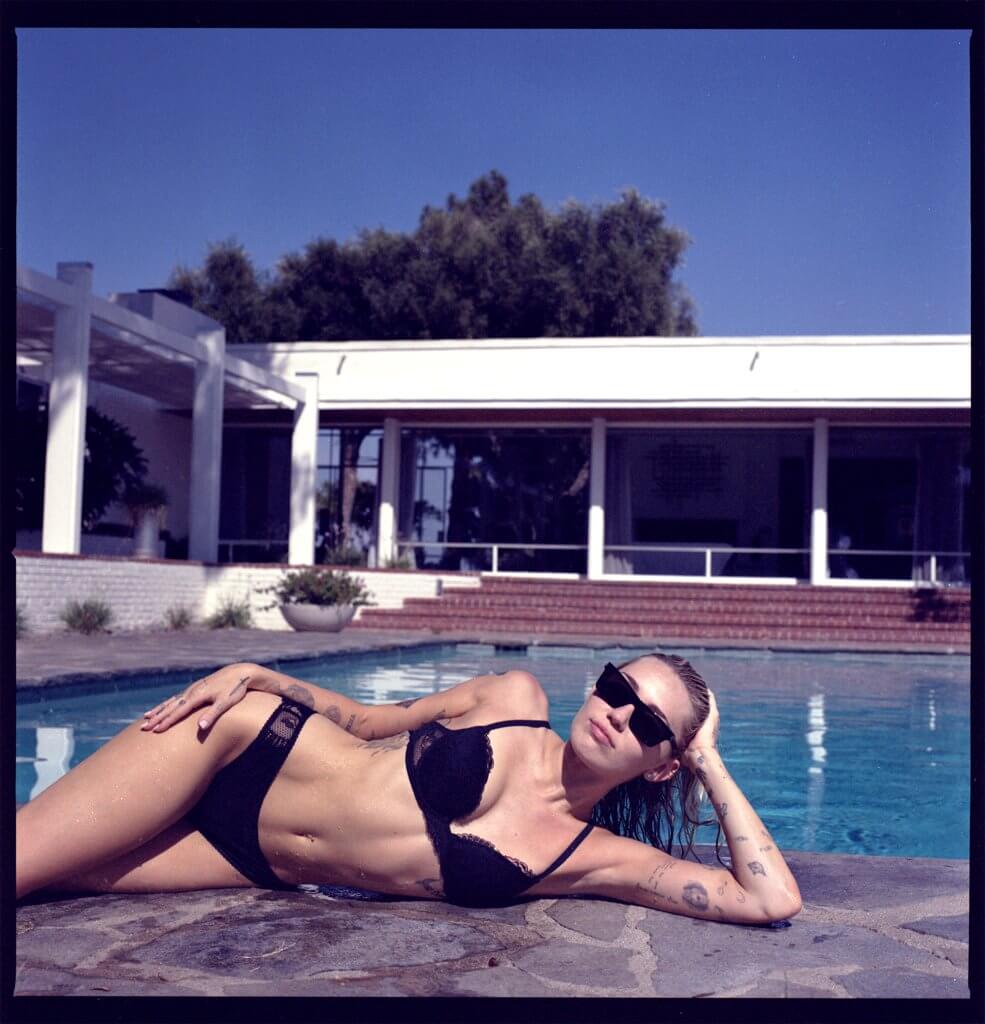 "I can love me better than you can."
This will likely come as a surprise to many of you, but Miley Cyrus? She can't be tamed. (She really ought to write a song about it one day.)
It's been two years since The Artist Formerly Known as Hannah Montana's rebel yell, 2020's deeply under-appreciated Plastic Hearts, and she's back in a more zen state of mind. Well, with a little side of petty.
Far from the snarling guitars and expletive-filled, gravely yelps of her rock-tinged opus ("WTF Do I Know," anyone?), the singer's returned to a much calmer state of mind on Thursday (January 12) with "Flowers" – which just happens to arrive on the eve of her ex-husband Liam Hemsworth's birthday. A complete coincidence, surely.
If 2019's "Slide Away" was the bleary-eyed hangover the morning after the divorce papers were signed, and 2020's "Midnight Sky" was the defiant escape into the night, "Flowers" is the sun-soaked poolside party for one the next afternoon.
The assured self-empowerment anthem was co-written with Aldae and Plastic Hearts collaborator Michael Pollack, and co-crafted by Kid Harpoon and Tyler Johnson, the talented duo behind Harry Styles' inescapable "As It Was" and its accompanying groovy record, Harry's House. (We don't stan men in this house, of course, but we can at least admit his home was a sturdy one.)
That light disco strut and "I Will Survive"-esque strings propelling the track forward also makes sense coming from Kid Harpoon, who's worked with Jessie Ware from the start of her career, from "Wildest Moments" to "Mirage (Don't Stop)."
For those who've followed Miley's story beyond just the music, there are a handful of lyrical references to indicate that this is a very personal tale: "We were right 'til we weren't / Built a home and watched it burn," she reflects off the top of the track, no doubt a reference to the Malibu home she and Liam lost in the California wildfires in 2018.
"I can buy myself flowers / Write my name in the sand / Talk to myself for hours / Say things you don't understand / I can take myself dancing / And I can hold my own hand," she declares on the instantly catchy chorus.
If those lyrics seem vaguely familiar, there's a reason: they're nearly a direct feminist flip on Bruno's January 2013 track, "When I Was Your Man," one decade later: "I should have bought you flowers, and held your hand / Should have gave you all my hours when I had the chance / Take you to every party 'cause all you wanted to do was dance." (There are also fan rumblings that Liam dedicated the song to Miley at one point.) And then there is the whole dropping it on his birthday thing. Again, surely just coincidental.
The accompanying music video was directed by Miley and Jacob Bixenman, who also did her Attention live album promotional visuals.
A decade after declaring "this is our house!" and throwing a rowdy party on Bangerz, things look a little different these days at the Cyrus residence. As it turns out, she's doing just fine all on her own, strutting down the streets overlooking the city (a Liberty Walk, if you will), stripping down in the sprinklers and going for a swim, strengthening her core with some planks and bridges, and just generally looking and sounding absolutely spectacular.
The climax comes (eh heh) as she pulls out her best power suit – topless underneath, of course, this is Miley we're talking about – and lets her freak flag fully fly, pulling all sorts of shapes and whipping that wet hair well into the night.
The fierce pose-ography come courtesy of acclaimed dancer and choreographer Stephen Galloway, a regular collaborator with fashion photographers Inez & Vinoodh for high fashion campaigns and fashion shows, who was on hand to provide the creative movement direction. A billboard!
It's all self-care-centric, Live, Laugh, Love vibes over here. That's also entirely fitting for a first taste of an album called Endless Summer Vacation, described by the artist herself as her "love letter to LA," due out on March 10. Sure, we're only two weeks into January, but it's never too soon to start daydreaming about a summer getaway. (Update: Unless you're in the Southern Hemisphere, where it's mid-summer. Apologies for my blatant Hemisphobia.)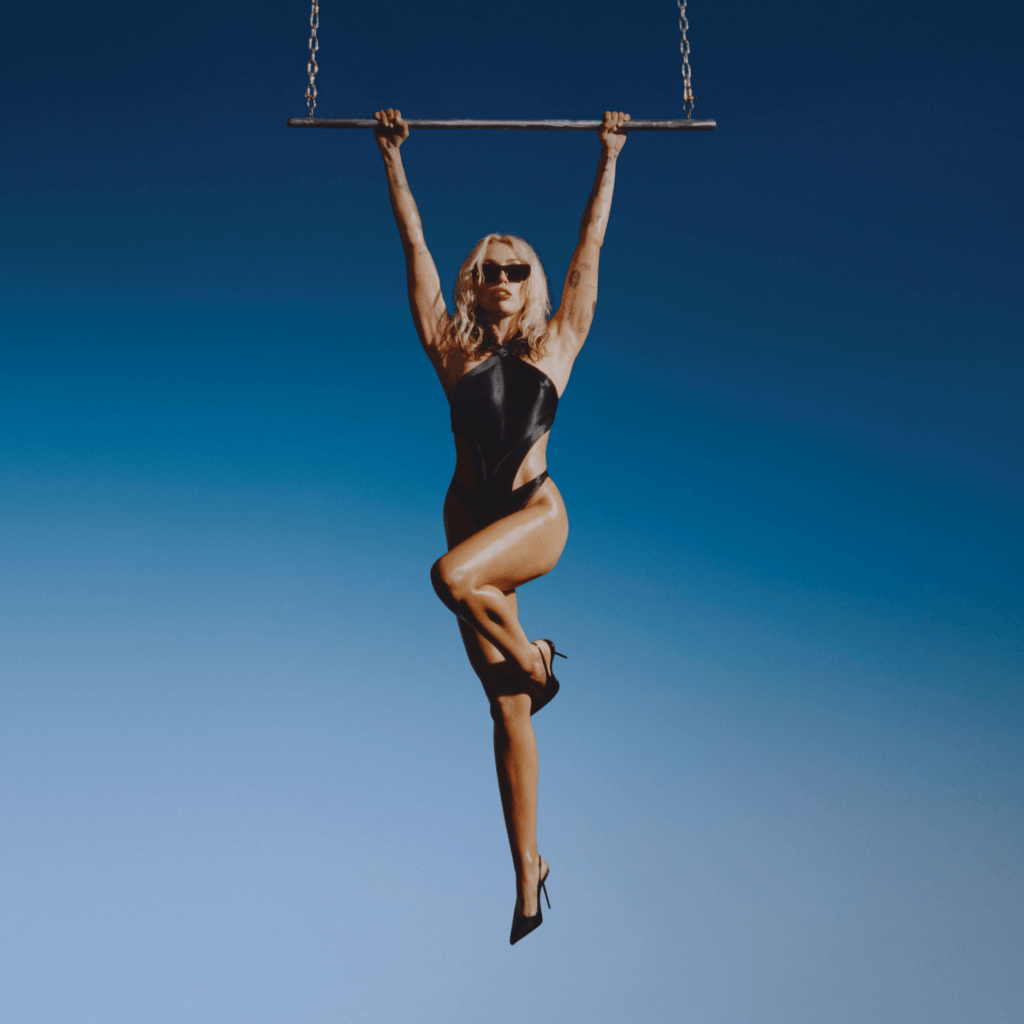 The record also comes complete with her greatest album cover to date, easily.
The instantly iconic Brianna Capozzi-snapped shot of the Bangerz beauty dangling by a trapeze in a pose that instantly evokes Madonna's own Sex book. Like Mother, Like (Mother's) Daughter. And yes, she does her own stunts: it was "fully executed by Miley without visual effects," per a label release.
"Flowers" is a fresh and funky vibe for the "Fweaky" icon, who's established herself as one of her generation's biggest icons. While it's more sonically restrained and understated than the bulk of her previous work, thematically, it feels right at home with the resounding resilience of her discography. It's also a mantra to truly take to heart: we're not relying on anyone else but ourselves to be happy in 2023. I can love me better. Believe that.
Now go buy yourself some flowers…or at least a fancy dinner, or a happy meal from McDonald's. I don't know what sparks joy in your life. Do whatever you want! This is your house! These are your rules!
Endless Summer Vacation is available to pre-order now. "The Climb" limited vinyl and Younger Now vinyl is also out now.
Check out the MuuTunes Spotify playlist. You can also subscribe on Apple Music.
Photo credit: Marcell Rév