Miley Cyrus is currently in the middle of her best moment. So is Dua Lipa. It only makes sense, then, that the two would eventually find their way into each other's respective universes – and all up in each other's arms and faces, at that.
"Prisoner" is the long-awaited follow-up to "Midnight Sky," the lead single – and one of the standout singles of 2020 – from Miley's upcoming record, Plastic Hearts, due out next week on November 27.
True to the Classic Rock FM-meets-disco energy Miley's successfully harnessed throughout this musical moment, "Prisoner" is an instantly recognizable blast to the past. And much like "Midnight Sky" provided a nod to the legendary Stevie Nicks (who then provided a co-sign in the form of an official remix), the follow-up supplies familiar shades of Olivia Newton-John's "Physical," The Runaways and a Scorpions' "Rock You Like A Hurricane"-style energy as Dua and Miley do their very best to break free of a toxic love that's long since run its course.
"You keep making it harder to stay, but I still can't run away / I gotta know why can't you, why can't you just let me go?" Miley wails before diving into the immediate earworm of a chorus, co-crafted by Jon Bellion, Ali Tamposi, The Monsterz & Strangerz' Jordan K. Johnson, Marcus "MarcLo" Lomax and Stefan Johnson and watt.
Dua holds her own entirely, delivering her deep vocals and sounding just as fabulous across a more glam-rock production than her usual rich, dance floor-oriented offerings.
"Prisoner, prisoner, locked up / Can't get you off my mind, off my mind / Lord knows I tried a million times, million times, oh-woah / Why can't you, why can't you just let me go?"
In a year full of incredible all-female tag-teams, "Prisoner" is yet another win for the girls…on International Men's Day, no less. (Who?) It's an obvious and instant hit upon first play, once again, full of a tense carnal energy just waiting to be unleashed – which, like many songs released in 2020, is accidentally timely.
"I think it's also coming at a perfect time for everybody," Miley told Zane Lowe on Apple Music.
"We're just trapped in our emotions right now. I mean, really me…there's no escaping it. It's like, 'Locked up, can't get you off my mind.' Anything that you've tried to suppress or compartmentalize at that point, it's coming up. It's yours to own, to own it or release it."
The accompanying throwback clip was co-directed by Miley herself and Alana Oherlihy (with input via text message from Miss Peep), in which the two go full The Runaways, supplying raucous tour bus revelry, biting spiders (!) and bearing teeth, grinding all up on each other, trading tempting glances and ch-ch-ch-cherry bomb-ing the place in red goo before hitting the stage for a bit of underground rock scene fun.
It's all very hot and heavy, much like the way Dua felt out all the girl-on-girl tension on stage with St. Vincent. This one's for the girls and the gays. Let's go, lesbians!
"In a way, we have a lot of things in common…I also love that she's very direct. We edited this video on text message, me and her directly as artists. I just don't want to play telephone when I'm making music. I want to make it with who I'm making with. I don't want to do a song with someone's manager. I want to do a song with the artist. Her allowing me to have that direct line of communication, and then also the ability to just trust each other. Both of us, I think our egos are pretty in check. She's very willing and I'm very willing," Miley said of working with Dua.
"I also liked that it wasn't the first song we'd cut together. We actually cut other songs. She wanted to keep going until it was right, until we found the one that honors our individuality…there was none of the machine in it. We've recorded other songs together. We just waited until we felt like, 'Now this is a Dua and Miley song. Everything about it reflects us."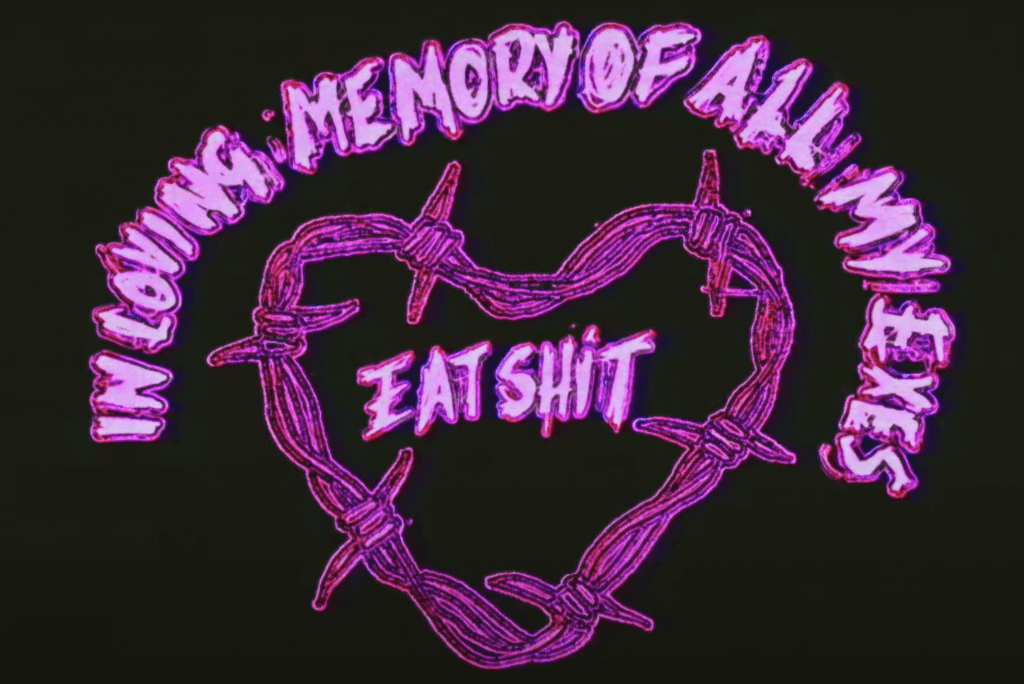 Be sure to stick around to the very end for one hell of a title card – shout out to my ex, if you will – and a bonus clip of the late Divine as Dawn Davenport in John Waters' Female Trouble. LGBTQPoints were made.
Don't let the angst fool you: much like "Midnight Sky," this is very much a Declaration of Independence from the perpetually untamable pop princess-turned-Queen of Rock. No one puts Miley in a corner.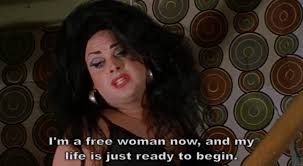 Plastic Hearts will be released on November 27.
This song is featured on the MuuTunes Spotify playlist.
You can also subscribe to MuuTunes on Apple Music.